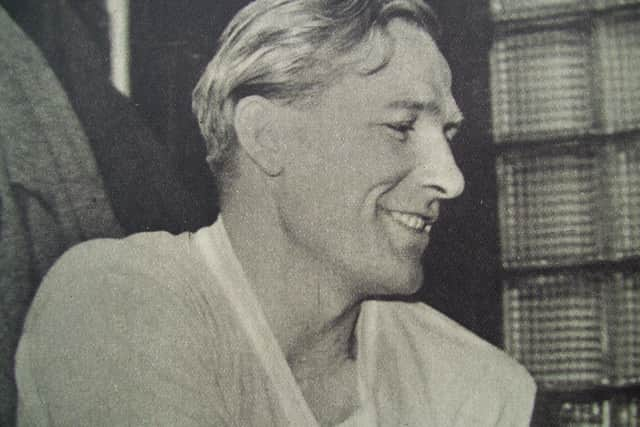 Mystery Picture: Who is this?
STOKING THE FIRES: That was a pleasant surprise when we heard of the new investment in the club. With many eyes looking East, few expected the prospective financial input to come from the West. With the investors' good reputation and an impressive track record, let's hope that we can start the long road back to the top tier. Lessons need to be learned from the disasters of the past few seasons.
THREE WORD SEASON: There was an interesting exercise on Radio Five Live when supporters were invited to describe their hopes and desires for the new campaign in only three words. What would the three words for Falkirk fans? Promotion-This-Time. Top-All-Season. Unbelievable- Cup-Win?
MYSTERY PICTURE: Can you ID the player pictured?
CROWDS: Things are starting to look ominous, as the planned arrangements for the return of spectators seem certain to be put on ice. The Falkirk Stadium could host a game with a socially distant seating arrangement using all three stands, but the arrangements for turnstile access and toilets would need thinking through. Maybe the biggest obstacle will be testing and there is already talk of a fan passport to gain admission.
BALANCE SHEETS: How clubs will manage with reduced fixture lists, no spectator income, no hospitality and the restrictions of firms' advertising and sponsorship budgets, goodness only knows. Add in the costs of virus testing, signage and managing restricted access and you have a real conundrum for those charged with keeping club's finances in the black.
KITTED OUT: We haven't had many awful kits. The chessboard kit of the Fulston era has its detractors, and few liked the Centenary Season all-white kit. The chocolate Coventry City top, the Rhubarb Rock Manchester City kit, and the Scotland Zigzag away top were awful, but we now have one to top the lot. Manchester United's third kit is unbelievable and looks like a zebra costume from the Lion King. It's a real bargain for £65 at JD Sports, but you can get it for a mere £64.95 from the club itself. Sorry- that's just for the shirt. Shorts and socks are not included. The tragedy is that some deluded souls will buy it.
CZECH MATES: The on/off/on game against Czech Republic Reserves was a nightmare for anyone who viewed it live. We are top of our group. A win's a win. But- how painful was that? All hopes seem to rest on Lyndon Dykes.