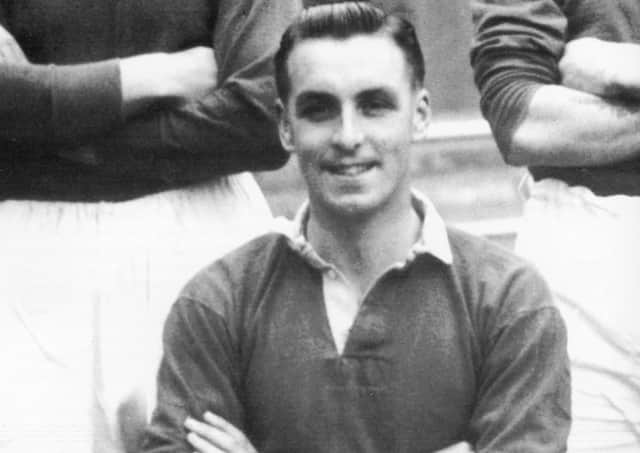 MYSTERY PICTURE: Who is this player?
TAKE THE MONEY?: Newcastle United fans are uneasy about the proposed take-over of their club by investors with a chequered past. It begs the question of morality and past records of investors. Falkirk as a club has always been keen to protect local elements and keep control within the community and with Falkirk fans wherever possible.
TOO MUCH, TOO SOON?: By the time you are reading this, we will know if the decision to resume The Premier League in England was premature. Bi-weekly tests, track and trace procedures and compulsory isolation of identified carriers are costly measures and the planning has been meticulous. It makes you wonder why the same attention to detail wasn't applied to schools and shops- but the answer may lie in the key driver. Money.
WHO VOTED?: It was interesting to see who made the decision for the return of football in England. Not players. Not managers. Not medical staff. It was the club chairmen. What could possibly have influenced their decision?
PANIC STATIONS: You could imagine the panic at Hampden Towers when these legal verdicts came in from Europe where appeals against relegation without sporting integrity were upheld. If it was OK in Belgium, was it not OK in Scotland? Hearts, Partick and Stranraer must have seen a ray of hope from across the sea. As if by magic a new rescue plan appeared, only to fall yet again. Sacre bleu!
FUND RAISING: Well done to the Bairns supporters who have brought in an amazing amount of money with their support of the virtual 50/50 tickets. The community efforts of all the local clubs have been commendable and show just how vital a club is to their local area.
NEW BOOK: Thanks to all those who have confirmed their pre-order of Volume Five of The Falkirk Bairns. As soon as printers get back to work, the book will be available. We have 150 pre-orders and we will print a few extra copies for those who want one. Text 07906239582 to reserve your own copy.
ROBO-PLAYER: There are times you feel like screaming. I read an interview with Simon Clifford. Who? The guy has a master plan to improve football and he has an impressive CV. He coached Keira Knightley for her role in the film "Bend It Like Beckham". He brought Brazilian legend Socrates to play for non-league Garforth Town. He introduced Futsal to the UK. Some key aspects in his masterplan seem to be missing- ability, flair, unpredictability, natural talent.
ANSWERS: Last week was a picture from a Middlesbrough game, and it featured keeper Willie Whigham who was a great favourite at Ayresome Park as well as Brockville.
TELLING FIGURES INDEED: BT Sport's viewing figures for a Bundesliga game in February -50,000. Viewing figures for a Bundesliga game in June 2020-650,000.