The Benchman: Back to the future
Has the football world gone mad, wonders The Benchman?
Thursday, 11th June 2020, 4:30 pm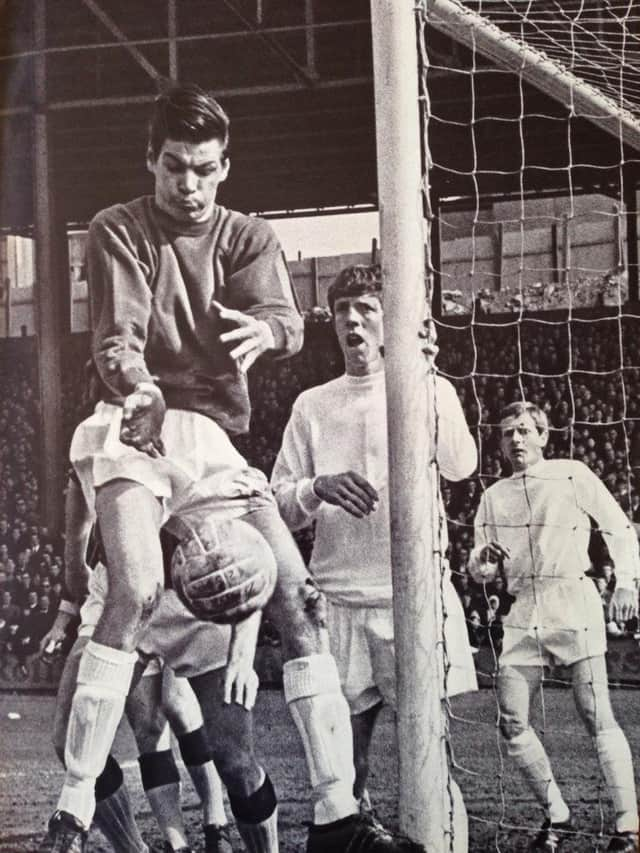 MYSTERY PICTURE: Who is the goalie?
THINK OF A NUMBER: There are times when you think the footballing world has gone mad - certainly here in Scotland. Every day it seems there are new Einsteins who can solve all the ills of the sport by shuffling the cards and redesigning the leagues. The weekly marathon debates and discussions on BBC Radio Scotland's Sportsound have become compulsive listening as Richard Gordon and his team of "expert" pundits pour over the latest permutations from the panel. All we need is a Michael Aspel non-P.C. commentary from his Miss World Days."And here is Miss Scottish Football- a sleek 14-14-14 beautifully proportioned - and just wait till you see her in her new polyester kit."
IT'S FOOTBALL, BUT….: The more this current crisis goes on, the further away a return to real football becomes. It's the technical aspects, the safety measures and the costs involved in meeting the Health and Safety requirements until a vaccine can be found. Twitchy broadcasters are desperate for a return to live action and the money is running through their fingers like sand from the Aberdour beach.
BACK TO THE FUTURE: Rangers are proposing a 14-14-18 three division set-up, with reserve teams from the Old Firm in the lowest tier. I remember when I first saw Falkirk in the old Division A. It was a 16 team league and there was a 16 team Division B as well. But, wait for it, there were TWO more Divisions. One was a Division C North-East and the other was a Division C South-West. They were made up of smaller clubs like Brechin, Montrose, East Stirlingshire, Stranraer, Berwick as well as the reserve teams of the bigger clubs. At that time, it made a lot of sense. Now there is a top-flight cartel and TV calls the shots.
MYSTERY PICTURE: Who is the goalie pictured above?
SENSE AND SENSIBILITY?: These lower leagues gave younger players a chance to learn their trade against seasoned pros in real competitive games, instead of playing fellow Academy graduates, they learned quickly. The structure also cut down on travel and had a lot to commend it. Falkirk Reserves were in the C North-East league and there were programmes for reserve games and crowds were good – fewer fans went to away games.
TAKE A KNEE: When the NFL Commissioner Roger Goodell came out in support of the black players – and in defiance of the US President- you know that things are moving fast. This was the same organisation that had made a scapegoat out of Colin Kaepernick back in 2016 for dropping to one knee. Cynics might point to the economic impact of any players' strike, but the times they are a-changing as someone once said back in the 1960s.