Falkirk FC: New FSS fans' director confirmed as fixture date for Montrose clash is pencilled in
Falkirk have confirmed that Thomas Angus will join the club's board of directors as the second representative director for the Falkirk Supporters Society.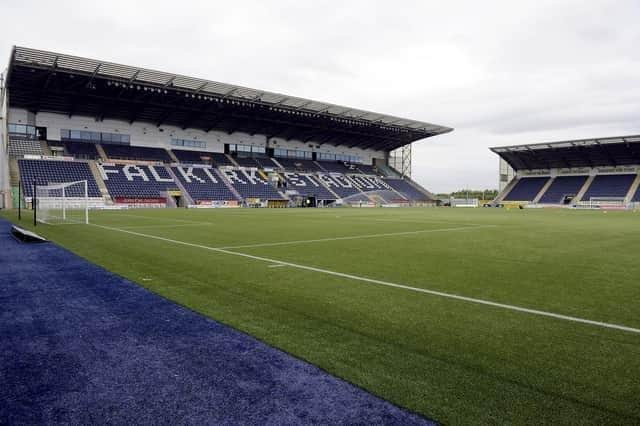 Nigel Serafini, the other fans' director, has been in post since December 2021. That makes brings the board up to five members including Gordon Wright, Keith Gourlay, Kenny Jamieson, Nigel Serafini and now Thomas Angus.
A club spokesperson said: "We can confirm the appointment of Thomas Angus as the second FSS Representative Director has been ratified and his appointment has been published at Companies House. Tom's first official engagement will be at the FSS AGM update meeting, taking place on Thursday evening."
Meanwhile, Angus told the FSS website: "I moved with my family to Falkirk from Glasgow in 1975 and attended Falkirk High for three years, after which I studied at Glasgow University, graduating with a degree in accountancy. I qualified as a C.A. and thereafter pursued a career in Corporate Banking (including periods in Germany and the North of England). I returned to live in Edinburgh in 2004 and 15 years ago established my own business providing advisory, interim executive and non-executive services.
"I started supporting the Bairns when I first came to stay in Falkirk and remember fondly my frequent visits to Brockville as a youth. I got my first season ticket in the 1980s. I have continued to support Falkirk since first 'catching the bug' as a teenager and now attend most home games and key away fixtures.
"I knew that the FSS were having difficulty getting a second Fans Director onboard, perhaps because of the perceived demands of the post. My view is that if someone has the time, and the qualifications required, it is important for us all to play our part, so I put myself forward. I feel I have the time available to do the job justice and that it is the right time for me to step up.
"The four current Board Members are doing a great job but I'm sure they will welcome an additional pair of hands and I hope I can make a valuable contribution. In terms of my specific role that remains to be discussed with my new Board colleagues. Come On Ye Bairns!"
Meanwhile, the Bairns upcoming League 1 clash with Montrose at Link's Park has been moved to Tuesday, November 28, with kick-off at 7.45pm.
That is due to the SPFL Trust Trophy quarter-finals falling on the same weekend as the original fixture date (Saturday, November 18).