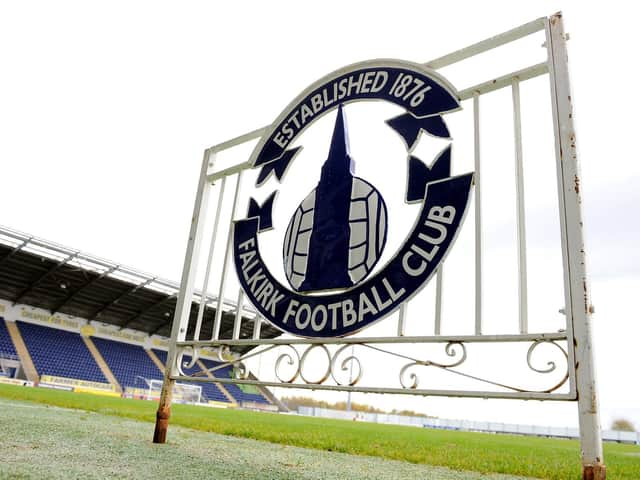 The Falkirk board are in "unanimous agreement" that they can't support he SPFL's resolution which would see them remain in League 1 next season
Clubs have been asked to vote on a resolution recommending the termination of the 2019/20 season in the Ladbrokes Championship, Ladbrokes League 1 and Ladbrokes League 2, with final season placings determined by points per game in league matches played to date by each club.
The resolution would see all play of games cancelled meaning promotion for Dundee United, Raith and Cove Rangers and relegation for Partick Thistle and Stranraer.
If the resolution is approved, the SPFL has also committed to consulting with Clubs over the possibility of League restructuring ahead of Season 2020/21 which the statement from The Bairns that "warm words in the statement do not go far enough" in their view.
"We do draw some comfort from the SPFL's desire to consult with clubs over league reconstruction for next season – something which Falkirk FC has long advocated – but the warm words in the statement do not go far enough in our view.
"If the SPFL were to formally commit to the introduction of a suitably restructured setup effective from next season, then Falkirk FC would seriously reconsider our opposition to the SPFL's resolution. We are also of the view that such important decisions should not be rushed, and that there remains time to consider the best way forward.
"The current situation makes it extremely difficult to play this season's outstanding games and while we are confident that we would have had a successful end to the season, we accept that a decision has to be made to draw matters to a conclusion.
We will continue to discuss matters with the SPFL and other clubs, and will keep you informed as matters develop. Rest assured we will always represent the best interests of Falkirk FC, our supporters and the wider community."