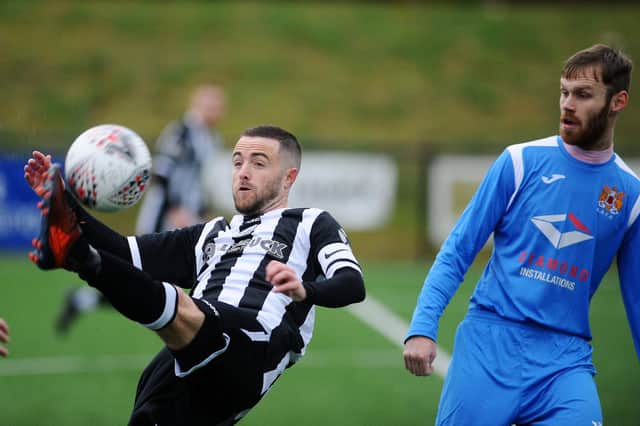 Action from Dunipace v Arniston Rangers earlier in the now null & voided 2020/21 EoS season
The divisions had been on hold since January and a vote was put to clubs to either restart the season or abandon it and declare it null & void.
Clubs voted 29 to 11, working out at 73 percent, to go with the latter and thus a line has been drawn under the campaign.
That means that for clubs like Camelon Juniors and Dunipace they can focus on next season and preparing for a fresh start hopefully with the return of supporters to stadia.
It was confirmed via the East of Scotland social media channels, when announcing the outcome of the vote, that they are aiming for the 2021/22 seasons to begin on July 17.
Dunipace were part of the majority who voted to null & void the season and chairman John Marshall says it's all about looking forward now.
"While it's disappointing not to finish either of the last two seasons this helps us plan for the season to come and gives us a timeline to work to.
"We're hoping to have the players back at the start of June and the management have now started looking at recruitment.
"We also have plans to make sure the facility is good to go when we restart."
Camelon Juniors chairman Gary Clark commented: "With this decision having been made and a line being drawn under the 2020/21 league season, our focus now turns to preparing for next season under our new management team.
"We feel the decision to null & void was probably the correct one given the impracticalities presented by trying to complete the season in the remaining time frame."
The decision to null & void follows on from the same conclusion being reach by the West of Scotland Football League.
Although not officially confirmed, the fact that both divisions have not elected champion clubs would suggest there will be no relegation from the Lowland League this year meaning Vale of Leithen will remain in the fifth tier alongside Bo'ness United and East Stirlingshire.