'Deep down I know this condition is there' - Falkirk footballer Robbie McNab on Huntington's disease prognosis
One of Scotland's fittest footballers has opened up on knowing he will one day develop the rare incurable genetic brain condition Huntington's disease – and his refusal to let it stop him living a full and healthy life for as long as possible.
Watch more of our videos on Shots! 
and live on Freeview channel 276
Visit Shots! now
Cowdenbeath captain and Falkirk native Robbie McNab, 27, discovered he has the faulty hereditary gene that causes Huntington's in his early twenties.
The disease – that can eventually cause people to lose the ability to walk, talk, eat, drink and care for themselves – affects around 800 people in Scotland, and has already taken its toll on the footballer's dad Alan at just 54.
A further 3,200 are estimated to be at risk of developing Huntington's disease as a result of inheriting the faulty gene.
McNab said of his battle and his story: "My dad always played football and is something that is installed in you from a young age. When you you maybe have something about you, it snowballs from that point. I was at Falkirk and went up through the youth levels and eventually went on to Stirling Albion before going to other clubs, I am a bit of a journeyman! My dad was a typical man's man back in the day.
"Huntington's disease takes its toll on whole families and relationships. I see what's happening to my dad as his symptoms progress – he was always an 'up and at it' kind of person but it's becoming more difficult now.
"I tested positive for the faulty gene in my early twenties and since then I haven't taken my mind or my body for granted. I enjoy myself but have a much healthier lifestyle to stay as fit and as strong as possible. Life's short and mine could be shorter in terms of quality. I also feel that exercise is a privilege and I want to make the most of it while I can.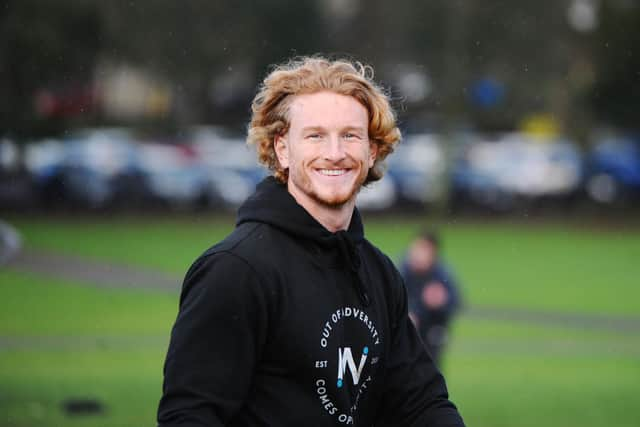 "Time isn't just precious for people with neurological diseases, it's precious for everybody. I know it will come for me eventually, but it's not this day."
Robbie recently took just 1 hour and 37 minutes to scale the 1,345 metres to the top of Ben Nevis – then only 53 minutes to get back down, raising £2,500 for Scottish Huntington's Association, a charity that supports people living with the condition and their families in Scotland.
Alistair Haw, chief executive officer of Scottish Huntington's Association, said: "Families with Huntington's and those who care for them so often feel misunderstood and isolated due to a widespread lack of understanding about the disease amongst the health and social care professionals and the general public.
"To see someone like Robbie opening up on television about his own situation will inspire many people to learn more about this devastating condition, which will make a huge difference to the families we support.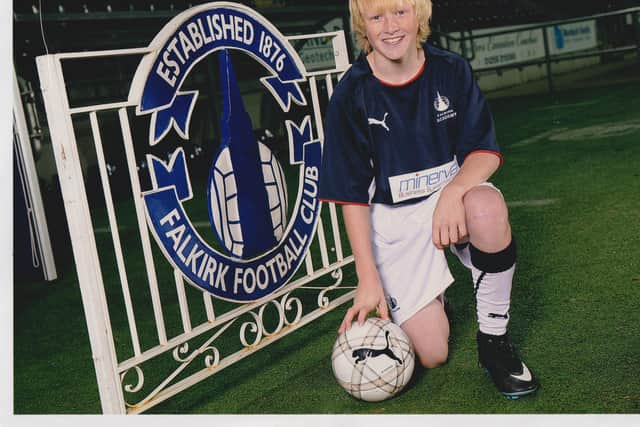 "Scottish Huntington's Association is the only charity in the country that provides specialist support for the Huntington's community, which it desperately needs. We are therefore hugely grateful to Robbie for his generosity and commitment to our cause.
"The money he is raising will be put towards ensuring that every Huntington's family has access to the specialist support they need through our network of HD Specialists, Specialist Youth Advisors and Financial Wellbeing Officers. The awareness he is raising is priceless."