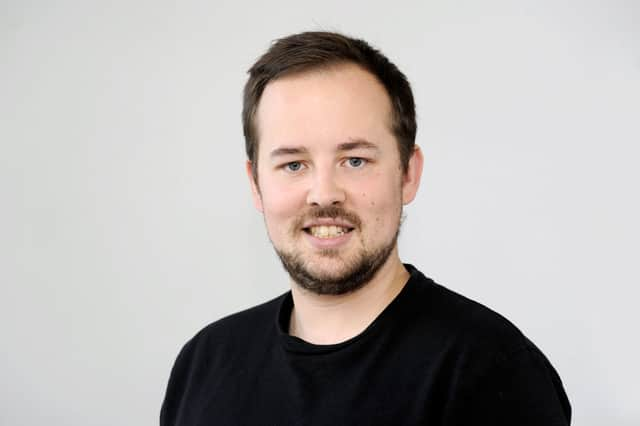 Martyn Simpson.
Last weekend I, like many other football fans across the country, tuned in for the return of competitive, elite level football in the form of the Bundesliga.
Normally I am not a connoisseur of the continental domestic leagues.
Indeed, apart from El Classico I would probably be more likely to take in a mid table English Premiership match than anything happening in Germany, Italy or France - assuming of course I'm not on duty at the Falkirk Stadium, Ochilview or any other ground in Scotland.
There seemed to be a divide in opinion amongst fans - most were grateful just to have something, anything on to watch to bring back some semblance of normality to their Saturday afternoon.
I was in that camp with my stall set out – a can of lager, packet of crisps and a couple of friends watching along via video chat.
Others though seemed to take the view that they had no interest in football just for the sake of football, that no vested interest in the result prevented them gaining any enjoyment from the match.
I have to say I found this position more than a bit curious. If I only ever took in and enjoyed matches from the team I supported I don't think I could really describe myself as a football fan.
Don't get me wrong, I doubt very much this brief interest in the German divisions will carry on once British football returns but, for the time being, the weekly dose of Bundesliga is a welcome addition to the current situation.
Obviously there are more important things to look at first but, until we have football on our own shores back up and running, I'll continue to take in the German offering- Dortmund v Bayern on Tuesday night looks particularly tasty!