Chairman's Diary: Football is back after months of uncertainty
It's official, all 42 clubs in the SPFL will be playing in the new season.
Thursday, 1st October 2020, 1:04 pm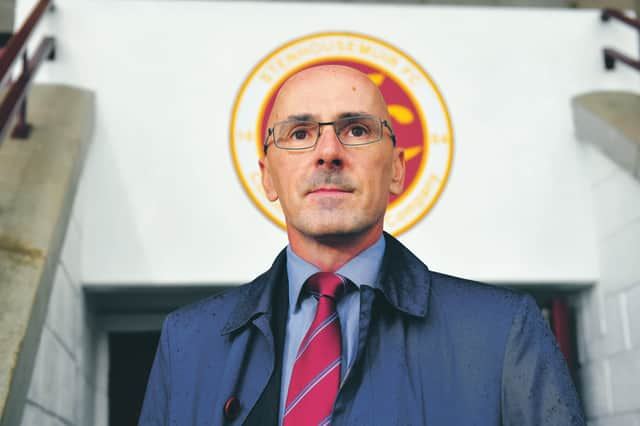 Iain McMenemy, Chairman Stenhousemuir FC
It's official, all 42 clubs in the SPFL will be playing in the new season.
The Premiership is already up and running of course, but clubs across the Championship, Leagues 1 and 2 will be starting the new campaign next week in the opening rounds of the Betfred Cup.
Following a series of divisional video calls where all clubs were asked to make a final decision, all decided to go for it. Many clubs have reservations and doubts due to both the financial impact of no supporters being allowed into grounds, combined with the uncertainty of how badly affected the league may be due to the virus.
However, clubs want to get back playing, even if fans will initially only be able to see matches through live streaming.
At Stenhousemuir, we are ready to play. We have nine socially distanced changing rooms in operation, one way systems, separate entrances, temperature testing, tracking information and sanitisation systems all in place.
When watching pre-season games, you do sometimes forget about the whole pandemic as you find yourself immersed in the action on the pitch. That is why we need the game back.
Football is such a popular sport, if it provides a little respite and some entertainment for people who have been living with this virus for the majority of the year, then it is something to be embraced.
To be honest, there have been times where I wondered if we'd get the season underway, and as we sit just days away from the official kick-off, it still feels a little unreal. It won't be the same without fans; football needs to atmosphere and tempo. That will be the next challenge, but it was a big achievement getting the game back, so it's a challenge we'll keep fighting for.