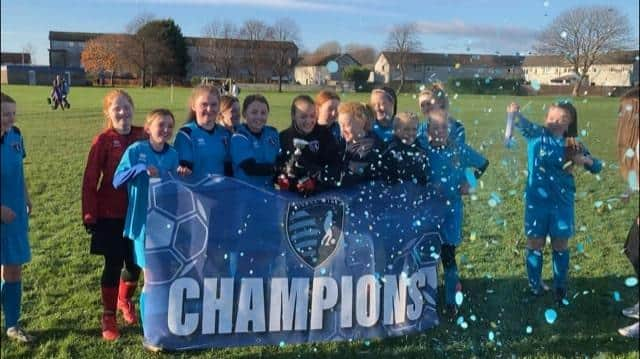 The team after the match (Pic Ian Dibdin)
Coach Ian Dibdin was delighted with the win and the progression of the side.
He said: "It's another title win for one of our youth level teams, which is brilliant and it shows we are doing things right. It was a deserved victory on the day, even with a draw all that was needed.
"The side didn't lose a game and drew once. We want to continue to be the place in the area people know is the best." he added.
The U15s side continued their title hunt with a win at Lanarkshire Hibs and have four games left. However, they will need to win all four matches to be in with a chance of lifting the title.