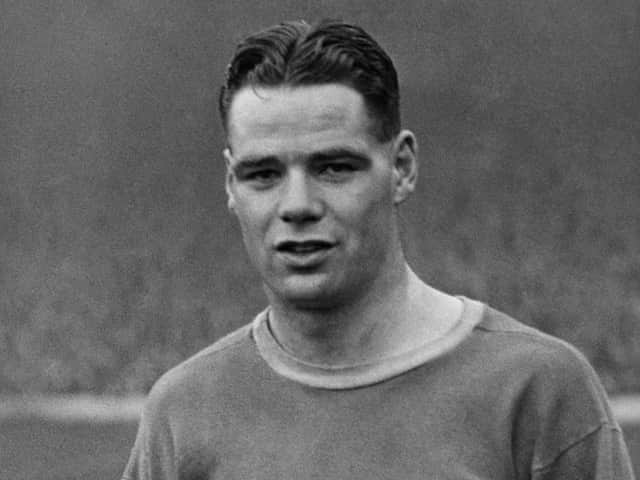 Who is this former Scotland International?
FAIR PLAY: The decision to pardon Manchester City and allow them to play in the next season's Champions League beggars belief. The sums of money sloshing around in the top tiers of English Football will surely be unsustainable in the post-viral world, as wages, signing costs, agents fees and transfer fees are set to tumble, and player redundancies become more commonplace. The managerial sleight of hand with loan transfers, sponsorship monies and employee benefits could well come under greater scrutiny.
FRIENDLY FIRE: Every year, we say it. Supporters refuse to pay inflated prices to see meaningless friendlies against weakened teams, multiple substitutions and games played at half-pace. Yet we can't wait to see the real thing again - after months of reruns, memory matches and closed-doors games, with or without artificial crowd noise and cardboard cut-outs in the stands. Social distancing isn't a problem in some of the smaller grounds.
PENCIL IN?: One interesting side effect of the current crisis is the lack of home crowds influencing refereeing decisions in the closed doors games. How often have we seen certain clubs being given soft decisions late in the game, when the fans are screaming for a penalty. It used to be a standing joke when Falkirk were playing one of the Old Firm sides. One guy says- "I see Falkirk lost 1-0 in the last minute." Who scored the penalty?" replied his mate.
DON'T CRY FOR ME?: What about Clive Tyldesley's public outpouring of disappointment on his Facebook page? He is almost 66 years old and has been the ITV senior football commentator since 1998. He has broadcast at four World Cups, four Euros, seventeen Champions League Finals and nine FA Cup Finals. By any stretch of the imagination he has had a good innings. Some tributes referred to him as "one of the most iconic commentators of all time." What? There are at least a dozen better candidates for that kind of accolade.
STOP DIGGING: What do you do when you are in a hole? The warning letter sent to Hearts and Partick in advance of the independent tribunal could only have come from those allegedly running the game in Scotland. It was like something from Alice in Wonderland- off with their heads! Don't bother me with facts, I'm making a decision. But what if Hearts and Partick win their case?
ANSWERS: Last week's picture featured two great former Rangers players- Willie Waddell and Willie Thornton.