Callendar Park all set to host XC championships
The Lindsays National XC at Callendar Park will host record fields – after this year's entry tally topped the 2019 figure by two athletes.
Friday, 14th February 2020, 2:00 pm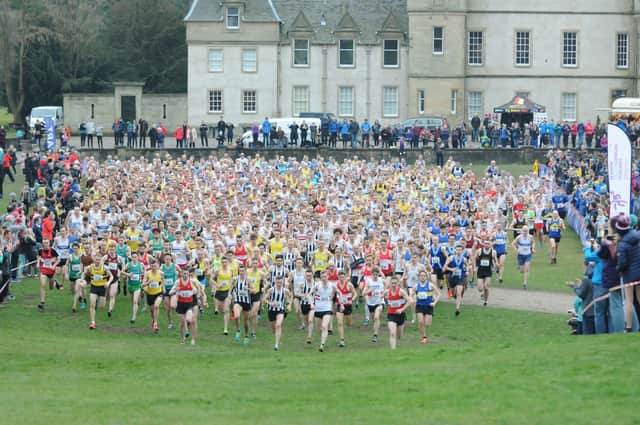 Last year's championships had a record entry too - but it's been beaten again. Picture: Alan Murray
ScottishAthletics announced on Monday a sign-up of 2460 names for the start-lists on Saturday, February 22.
It's the biggest number of entries since men's and women's national cross country championships were combined into one event back in 1994.
And, with figures only available prior to that for men's events, the national governing body for athletics in Scotland reckons the 2020 version will host the biggest numbers the sport has enjoyed in 40 to 50 years.
Olympic marathon runner Freya Ross will be a focal point for attention – coming as it does just a few miles from home for the Falkirk Victoria Harriers runner.
Among her field in the senior women's race will be another 432 runners – the second time the category has broken the 400 barrier after attracting 406 last year.
The U20 men's entry stands at 113 and that is the first time over 100 in that particular race since 1997 and the largest since 1988.
Lindsays will again sponsor the event, which begins and ends at the iconic House in the park and attracts runners from all across Scotland – including some from as far afield as Stornoway, with 30 heading south across the sea!
Bryan Burnett will again be hosting the event with on-course commentary.
The event co-incides with the SPAR British Champs at the Emirates Arena on the same weekend (February 
22).