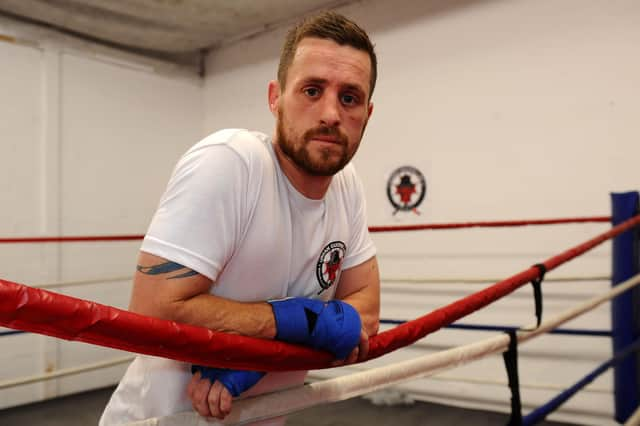 Kevin Traynor, The Denny Warrior, is now scheduled to fight next month. Picture: Michael Gillen.
Kevin Traynor, the super featherweight boxer known by the moniker 'The Denny Warrior' is due back in the ring next month.
Traynor, who works for Falkirk Council roads department, had hoped to fight Pablo Navarez on August 1 but the fight was re-scheduled by a fortnight. It was then further delayed by the local lockdown measures in Aberdeen where the bout was due to be held.
However hopes are high the Urban Guerrillas trained fighter will be in action at the OYO Northern Hotel on September 4. The fight, if it finally goes ahead, will be shown on the FITE.TV website on a pay-per-view basis.