SNP man seeks talks over UK 'encroachment' on devolved areas
Falkirk West MSP Michael Matheson has told the UK Government it needs to speak to devolved administrations before "encroaching" on key transport issues.
Saturday, 7th March 2020, 12:48 pm
Updated
Saturday, 7th March 2020, 12:52 pm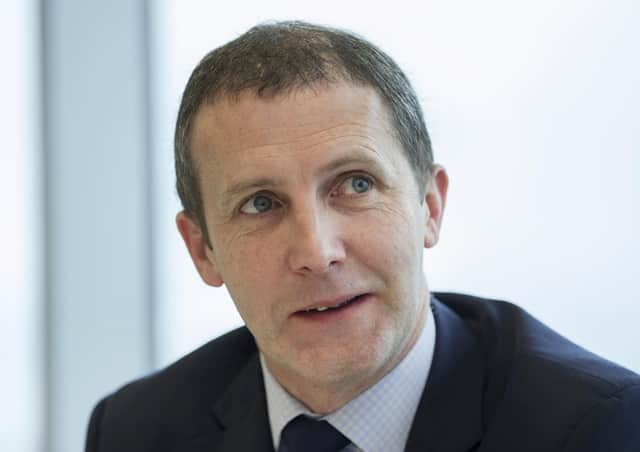 Michael Matheson MSP.
Mr Matheson, who is Scotland's transport minister, made the call after learning that a putative bid to build a bridge between Scotland and Ireland could be replaced by a plan to create a tunnel instead.
The Falkirk politician has provided the UK Government with a list of what he sees as far more realistic spending objectives, commenting: "Infrastructure investment should be focused on projects that will improve lives, boost our economy and connectivity, support communities and crucially work to address the climate emergency".
Along with his Northern Ireland counterpart, Peter Mallon, Mr Matheson says the UK Government should discuss future plans with both administrations and take into account the need for serious investment in transport infrastructure.
He also wants to see the HS2 rail scheme intended to benefit some English cities outside London being extended to Edinburgh and Glasgow.
The widely-ridiculed idea of building a bridge between Scotland and Northern Ireland - which, however, does command some support - is reportedly being sidelined because of the major engineering problems it would be said to face.
Alister Jack MP, who is Scottish Secretary, reportedly sees a tunnel as a potentially more viable option.