Panel stolen from Grangemouth heritage trail just yards from Kelpies
An information panel laid for the Charlotte Dundas Heritage Trail has been stolen, marking the second such incident in recent times.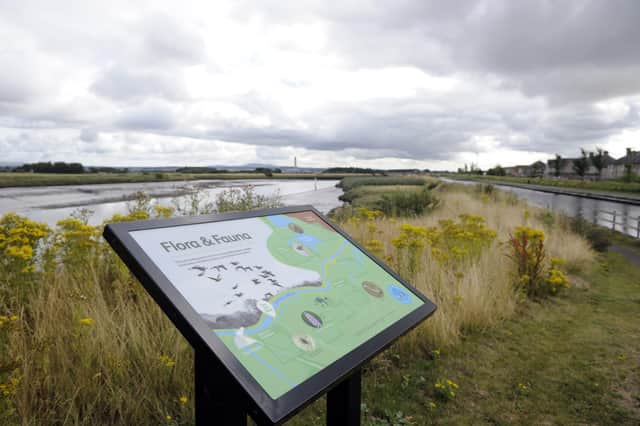 The panel, which is similar to the one above, has been stolen.
The Incident, which took place just a stone's throw away from the Kelpies, is thought to have occurred over the weekend, and follows a similar theft of another panel over the last few weeks.
The panel, which was located next to the Queen Elizabeth 2 Canal, is thought to have cost around £1000 to install after extensive fundraising by the Charlotte Dundas Trust.
While the incident was reported to police yesterday, it is unsure precisely when the panel was stolen,
A Police Scotland spokesperson said: "Enquiries are ongoing following the theft and vandalism of information panels from the Charlotte Dundas Heritage Trail, Falkirk, which was reported to us on Wednesday, 30 September.
"Anyone with information that might help is asked to contact us on 101, quoting incident 3624 of 30/9/2020."