Falkirk Weather: Yellow warning for heavy rain in Forth Valley
Falkirk and Forth Valley are braced for floods after a yellow warning was issued for the weekend, with travel expected to be affected.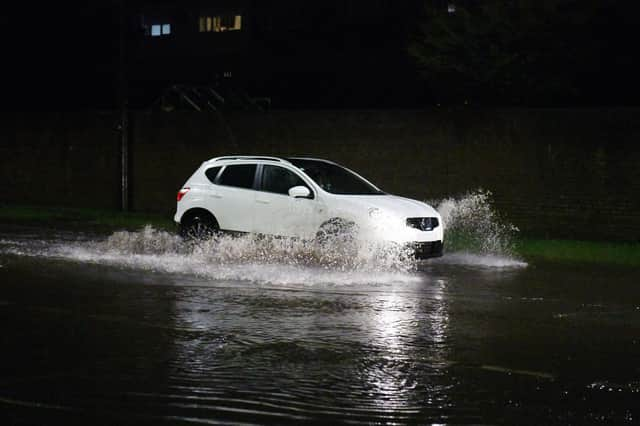 Floods and travel disruption are expected.
The rain is expected to remain heavy and persistent across eastern Scotland between 3am on Saturday morning and 6pm on Sunday evening.
The Met Office has warned that it is likely to bring flooding and some disruption to travel.
Some areas could see 25-50mm of rainfall, with totals of 100-125mm expected over the high ground of eastern Scotland.
The forecaster also notes that the unusual wind direction associated with the rainfall will mean that the peak rainfall totals could to occur in some areas that are usually well sheltered and dryer during unsettled spells of weather.
However, during Sunday the rain will turn more showery in nature and become significantly less widespread.