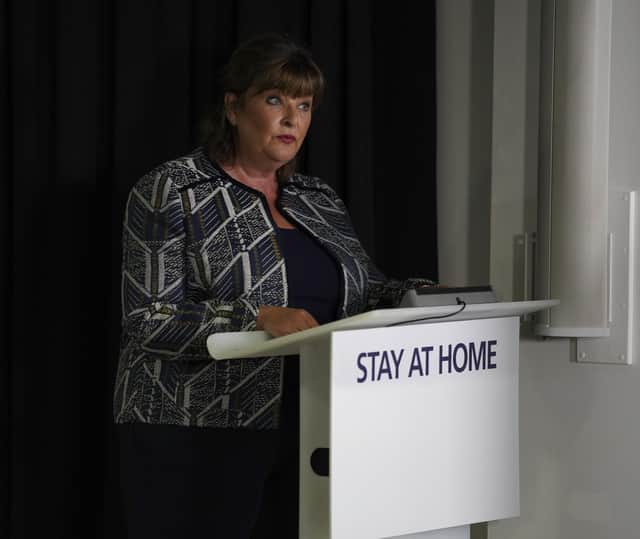 Linlithgow MSP Fiona Hyslop is backing the initiative.
The Guarantee aim to support 16-24-year-olds in Scotland to be either be in paid employment for a period of between 12 and 24 months, enrolled in education, actively involved on an apprenticeship or training programme, or engaged on a formal volunteering or supported activity programme within two years.
West Lothian Council have been provided with £1,169,898 to support the delivery of the Guarantee.
A wide range of support will be provided to support young people. Examples include looking for employment opportunities and training including apprenticeships, starting up your own business, creating and undertaking volunteering opportunities and looking at formal education matched to jobs in the local economy.
Executive councillor for development and transport, Cathy Muldoon said: "West Lothian Council is pleased to support this initiative.
"There is no doubt that we are all in the middle of an extremely uncertain period in terms of the health of the economy.
"It is therefore important that steps are taken to work with young people and provide them with the adequate support to get themselves into the workplace.
"The council's Access2Employment service is available to support any young person who is looking to get themselves onto the employment ladder. If you need support or know a young person who is then please get in touch."
Economy Secretary and Linlithgow MSP Fiona Hyslop said: "Since November our £60 million Young Person's Guarantee has created around 18,000 opportunities for people aged between 16 and 24 to help them into work, education or training.
"Our local partnership programmes play a crucial role delivering many of these - that's why we have dedicated £30 million to support Local Authorities to take this work forward.
"There are already a range of interventions being delivered locally, including mental health support for young people on employability programmes."
She added: "Many local authorities are also providing employer recruitment incentives to create more jobs, and crucially, apprenticeships. There is also enhanced wrap around support for those who are about to commence their Kickstart opportunities.
"We know our young people are some of the hardest hit by the pandemic.
"To ensure they can all get access to the opportunities and support they need we have recently announced - in addition to our ongoing investment in education, learning, skills, apprenticeships and employability programmes - a further £70 million for our Young Person's Guarantee."