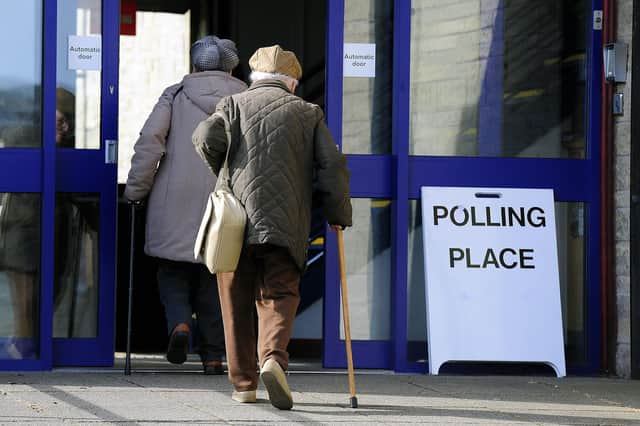 Things will be different for this election.
The Covid-19 pandemic will mean a few changes to how the Scottish Parliament elections are being held on May 6 this year.
Electoral registration officers in Falkirk have confirmed that they are already seeing a big increase in applications for postal votes – and more people could still apply before the deadline of April 6.
However, for those who choose to cast their votes at the ballot box, a number of measures will be used to keep everyone safe.
For a start, voters are being encouraged to take their own pens – although there will be clean pencils if you forget.
Most of the measures are things we're now well used to: using hand sanitiser when you enter and leave the building; keeping two-metres apart; and wearing a face covering (unless you are exempt).
There will also be a limit to the number of voters allowed in the building at any one time, so there may be queues.
If you find you can't vote in person – because you have tested positive or are having to self-isolate – you can apply for a proxy to be appointed up until 5pm on polling day.
The other difference is that those who enjoy waiting up for the results to come in will be disappointed.
The counts will be done over two days in daylight hours only, which means the full result won't be known until Saturday at the earliest.
A final decision on whether face-to-face campaigning can go ahead has still to be made, but it will only be allowed if the infection rate as an average across Scotland has fallen to 50 per 100,000 or less.
And Covid rules aren't the only differences to this year's election.
For the first time, anyone aged 16 or over and resident in Scotland canvote in Scottish Parliament and council elections, regardless of nationality.
Refugees will also be allowed to vote, although that does not include those with a pending asylum application in Scotland.
And prisoners who are serving a sentence of 12 months or less in a UK prison and would usually be resident in Scotland will also have a vote.