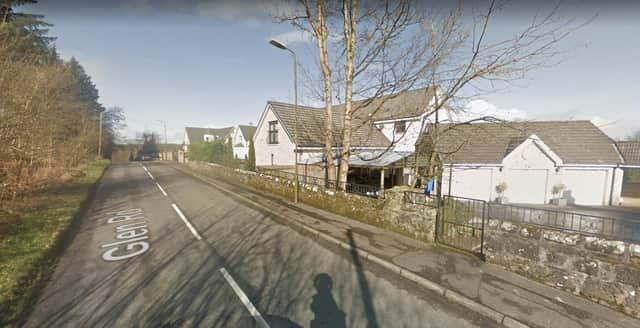 The development will be at the northwestern end of Glen Road.
The site, at the north-western end of Glen Road would be a 'mirror image' of a group of large, detached houses which has already been built.
Roy Mitchell Design Limited wants to build the new houses on the opposite side of the road, on land which is cleared woodland and not categorised as prime agricultural land.
The proposed houses would be within the current 30mph speed limit and the application suggests that having houses on both sides of the road will "round off the development".
The planning statement says it will "help to ensure that vehicular traffic speed is reduced, in order to create a more safe and pleasant environment for the existing residents".
The site is in the catchment area for Larbert Village Primary, Larbert High School, St Bernadette's Primary and St Mungo's High School.