Halloween's bigger than ever, but it could also be greener - John McNally
​Halloween looks far scarier than it did when I was a youngster. ​Back then there would be a few jokes or a song around neighbours' doors to raise some pennies for Guy Fawkes night. And apart from maybe bobbing for apples in a basin of water, that would be it.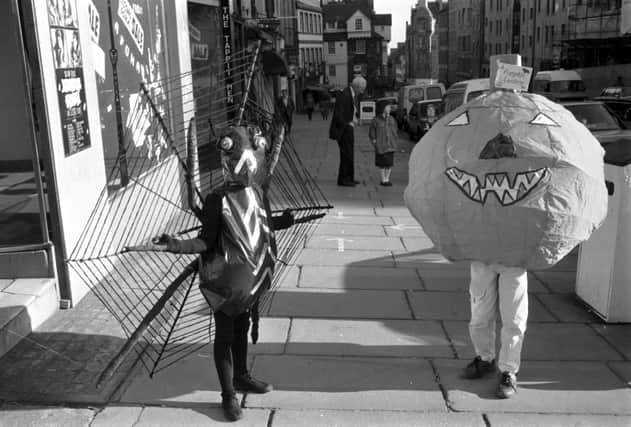 What a contrast to now. Much in the American style, there are parties galore, trick or treating, and costumes for not just the kids but the adults to – even the family dogs or cat. Halloween decorations are as prevalent as Christmas ones. I've seen Halloween decorated trees with spiders on top instead of an angel. The trouble is that as Halloween's popularity has grown, so has the waste it leaves behind.
According to a UK study by the environmental charity Hubbub, 83 per cent of Halloween costumes are made using non-recyclable oil-based plastics, making them fodder for landfill. Most people buy a new costume every year – and for just one day of use, close to 2,000 tonnes of plastic waste is created. It's the equivalent of 83 million plastic bottles being thrown away.
An incredible seven million costumes end up in the bin each Halloween, the study claims. And as most of the costumes worn are made with polyester, they could take decades to decompose.
We know that dressing up is the fun part of Halloween, but I believe we could learn from the past and celebrate without the incredible waste. Instead of buying a whole new outfit for just one night try a bit of creative recycling with parts from the old ones. Or hire one you can give back after the parties for someone else to wear. Some places are doing costume swap schemes.
And, of course, the shops are full of cheap pumpkins. If you still still have any around that are fresh enough why not look up some recipes for soup or pumpkin chilli? I believe there are even pumpkin muffins recipes to make. Get inventive. Food shouldn't be wasted – but if you do have to dispose of your lanterns then make sure they go into the garden bin.
And let's consider decorations – egg cartons, paper lanterns, string and old bedsheets for ghosts. Give it a try for next year and and look online for some more ideas.
As we enter into the winter months I hope the festivities bring you joy. Don't forget to wrap up warm for bonfire night in Callendar Park on Sunday.
John McNally is the SNP MP for Falkirk