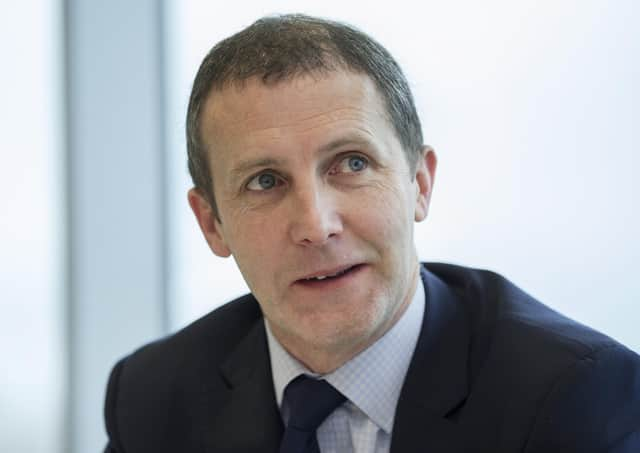 Michael Matheson.
The scheme - estimated cost £20bn - appeared to go "live" earlier this week, with the UK Government said to be studying the technical feasability of such a scheme.
But Mr Matheson, who is Scotland's transport minister, is seeking immediate talks with UK Government officials on releasing £20bn in funding so that it can be invested in what he sees in the real priorities of Northern Ireland and Scotland.
He dismisses the plan as "a vanity project", and is furious that despite transport being a devolved issue there has been no consultation with the Scottish Government.
Reaction to the scheme has ranged from positive interest to scorn, with some commentators arguing the apparent interest from Number 10 is a ruse to deflect attention from the mounting row over Hs2 - the highly controversial plan to link London with key English cities.
However it has also been argued that a bridge could help to strengthen the Union.
In media briefings this week the UK Government has appeared to argue the 20-mile stretch between Scotland and Northern Ireland could be covered by a mixture of bridges and tunnels.
Mr Matheson argues the vast sums that would be needed for the proposed bridge could be better spent on "practical, deliverable" projects, while Northern Ireland's infrastructure minister, Nichola Mallon, is reportedly "surprised and concerned" by the plan.
Following a conversation with Mr Matheson she has also sent a letter to UK transport Minister Grant Shapps to air her concerns.
Apart from cost, key concerns include the vast amount of wartime munitions dumped in Beaufort Dyke in the Irish Sea - on the route of the proposed bridge.