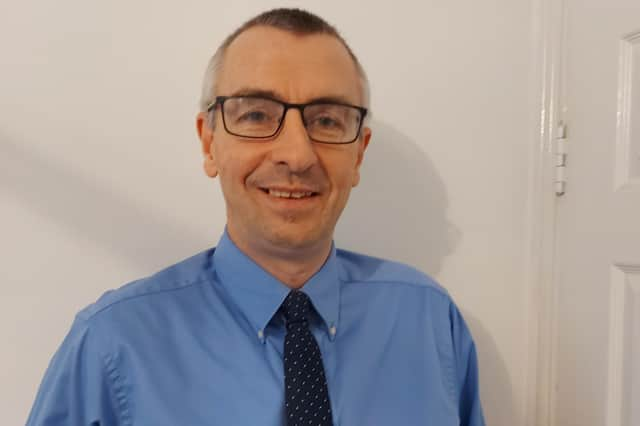 Independent candidate for Falkirk East, Peter Krykant.
I speak to these issues from experience, growing-up the grandson and son of coalminers, struggling in my youth with mental health and drug addiction, leaving school without qualifications, and spiralling into homelessness.
I am not ashamed of my past, but proud of the changes I made achieving qualifications, a successful 20-year career in business management, and a recent career change to health and social care - helping others recover stability through care, compassion, and service access.
I live in the Falkirk area with my wife, a university Professor, and our two boys.
In addition to my experience, qualifications, and service to the most vulnerable in Scotland, I bring passion and compassion to represent your needs as a community.
I promise to listen to all local voices, engaging across party lines, seeking solutions for post-covid recovery for small business, and investment in Falkirk Council's education, social-care, and health services.
As the parties move towards a referendum post-Brexit, we must have local voices represented.
I can truly fight for investment in our local economy and will not 'toe a party-political line'.
The choice in Falkirk is clear, 'politics as usual'- including those with no connection to our area and beholden to their parties - or a local Bairn who will stand up for Falkirk.