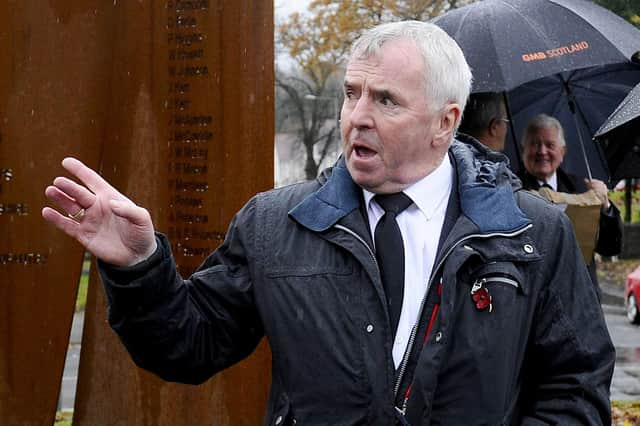 Dennis Goldie.
The news was welcomed by the charity Age Scotland and the Scottish Older People's Assembly (SOPA), who are campaigning to create a nationwide network of Older People's Champions.
With nine councillors appointed so far across Scotland to the unpaid posts, the aim is for them to act as a link between the council and older people locally.
Mr Goldie said he had been delighted by the response on the street to his new role.
He said: "I know there's a lot of work to do, but there are also a lot of people I'll be able to work with to reach our goal of making things better for senior citizens in our community.
"There is a need for greater awareness of the needs of older people, and I want to reach those who are under the radar.
"I'll be going out to meet as many groups and people as possible, and looking at positive steps to improve their quality of life."
He said accessible housing, shopping and leisure facilities, and access to IT and training were some of the first issues he would be looking at.
Brian Sloan, chief executive of Age Scotland, said: "We're absolutely delighted that Falkirk Council has decided to create this new role, and would like to congratulate Cllr Goldie and wish him the best of luck.
"I'm sure that he will make a real difference to the lives of older people in Falkirk, standing up for their interests and ensuring their voices are heard.
"Across Scotland, Champions have already played a key role in pushing for improvements, from better public transport and toilet provision to supporting community groups and activities. I've no doubt that Cllr Goldie will have a similar success in making Falkirk a better place for all older people."
Caroline Clark, of SOPA, was also delighted that Falkirk had appointed a champion.
She said: "It shows that the voices of older people are valued and we encourage all local authorities to show the same commitment."