Question marks remain over Falkirk Council's budget with one week to go
With just one week to go until Falkirk Council sets its budget for the year, there are still question marks over how much cash it will get to fund services.
Wednesday, 19th February 2020, 5:50 pm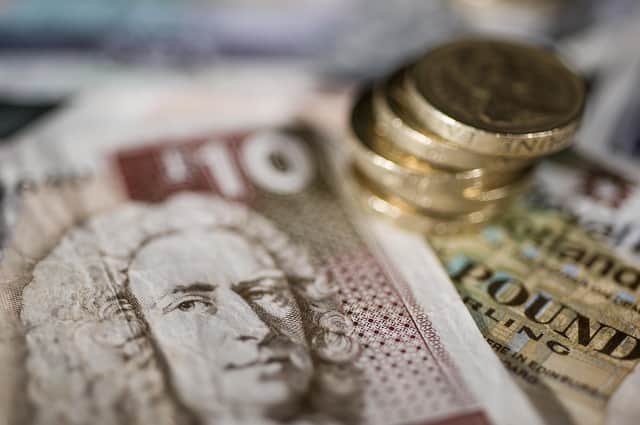 With the Scottish budget yet to be approved and the Westminster budget likely to be delayed further after Sajid Javid's shock resignation, councillors were advised that things could still change.
But a meeting of Falkirk Council's executive on Tuesday heard the provisional budget settlement does not contain much good news for councils.
Chief finance office Bryan Smail confirmed that as it stands the council is looking at a £20 million funding gap, which means hard choices lie ahead.
The council's capital budget also looks as if it will be reducing by £2.7 million.
SNP flagship policies such as the massive expansion of early years education, protecting the national pupil-teacher ratio and the pupil equity fund will be protected.
But opponents argue that these are being funded at the expense of other core services.
COSLA, which represents Scotland's local authorities, strongly criticised the budget saying that once the ringfenced funding was taken into account, there was an overall reduction of £117m.
Conservative group leader Lynn Munro blamed the Scottish Government for getting its priorities wrong and wasting cash.
She pointed to the £500 million she claimed had been spent nationalising Ferguson Marine shipyard – with a budget that had spiralled out of control and the ships as yet still unfinished.
She said: "Councils are at the coalface – we're the people closest to our communities and this money comes with caveats and ring-fencing and in real terms it's a cut."
Labour group leader Robert Bissett said: "Officers are finding it more and more difficult to meet these savings year on year and something will give at some point.
"The Scottish Government projects are all admirable but they have to be better funded."
SNP councillor David Alexander defended the SNP's flagship policies and pointed to swingeing cuts being faced by local authorities in England "by a government that has washed its hands of local government".
"I agree this is becoming a difficult exercise which is why we need to change the methodology of how we operate as a local authority," he said.
"Changes we have made through the Council of the Future programme have been transformative and we need more of that."
He also pointed out that some of the Scottish budget went to mitigate policies of the Conservative UK government including funding for the Scottish Welfare Fund.
"This is money that would otherwise have been spent on public services – the reality is that the Scottish Government is picking up the pieces."
The full council will agree the budget at a meeting in the Municipal Buildings on Wednesday, February 26.