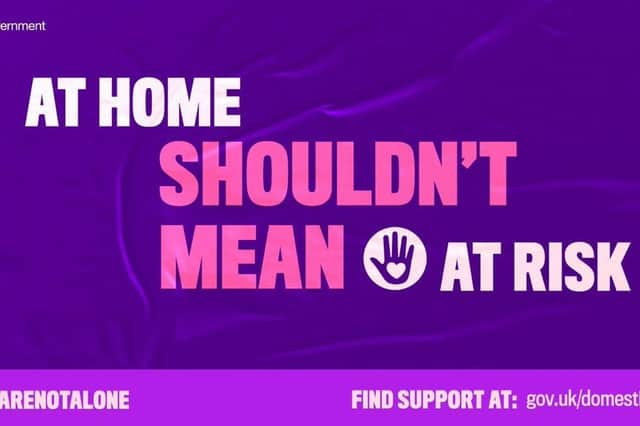 domestic abuse #youarenotalone
The figure for April and June was nearly 16 per cent higher than the same time last year, with almost half of the reports leading to a criminal offence being recorded.
Chief Inspector Chris Stewart presented the data as part of the force's report to Falkirk Council's external scrutiny committee.
He said: "There's no doubt that domestic abuse incidents have increased.
"One of the things I've noticed that the type of crimes we've seen being reported during lockdown was more one-to-one physical contact and violence - before that a lot of our crimes were things such as breach of bail."
"The reason for that will be that victims and offenders will have been together longer during lockdown.
"During lockdown there was a significant effort to try to reach out to victims and raise awareness to them so they knew how they could still get help even in the house.
"There was a lot of work to make sure that people were signposted to where they could get help.
"When crimes have been reported to us we have been quick to react and we'll always try to arrest the offenders quickly.
"When they have bail conditions we'll proactively go and police them to make sure they are not being breached."
Chief Superintendent Alan Gibson told councillors that he hopes the high number of calls also show that more people do know where to turn for help if they are facing violence in the home.
He said: "We had a great fear as an organisation that people would be suffering and not able to reach out for support and we were concerned in the early days about the lack of reporting."
Top police officers met with Chief Executives from across Forth Valley as well as social work chiefs and education bosses to look for solutions.
CS Gibson said: "The figures in the report reflect that we have seen an increase and whilst nobody wishes there to be an increase in anything, we are glad that people are coming forward and seeking help to escape from relationships where they are facing physical or other types of abuse."