Falkirk Council: Claim children's rights are being ignored when schools make new rules
A Falkirk councillor has raised concerns that children's rights are not being taken into account when schools make new rules for pupils.
Watch more of our videos on Shots! 
and live on Freeview channel 276
Visit Shots! now
Independent councillor Laura Murtagh has highlighted to Falkirk Council several examples, such as pupils finding it difficult to get access to a toilet or having to choose whether to eat lunch or go to the toilet.
At a recent meeting of Falkirk Council's education, children and young people's executive, she called for evidence to show exactly how pupils' rights are considered as part of the decision-making process.
The councillor, who represents Carse, Kinnaird and Tryst, is Falkirk Council's equality and human rights champion. She told the meeting that she had sent "an extensive document" highlighting her concerns to the education department but said she did not want to go into details.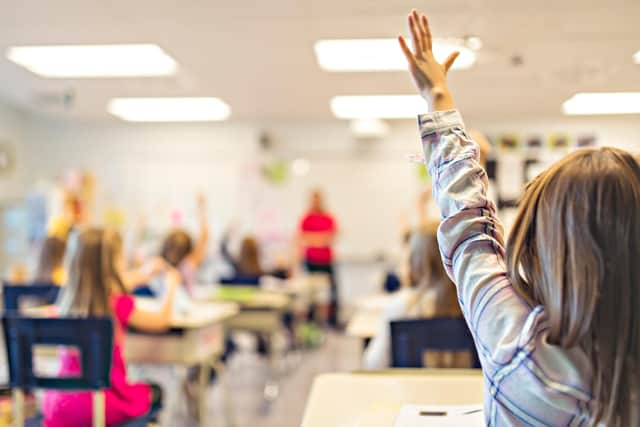 As an example, however, she said she had been concerned to hear about procedures such as pupils who wanted to leave the class to go to the toilet having to "scan a QR code, to then walk past corridors of locked toilets when you're desperate to go, then be handed an iPad to fill out another Google form before they can use the toilet".
She acknowledged that when setting rules the school will have many other considerations, but said it is vital to be able to demonstrate exactly how children's rights have been considered.
She told the meeting that she had "been asking questions over the last 18 months" about how practices are assessed in line with children's rights.
"If after several months of asking questions its not easy to demonstrate to me how children's rights are assessed, that gives me some concerns," she said.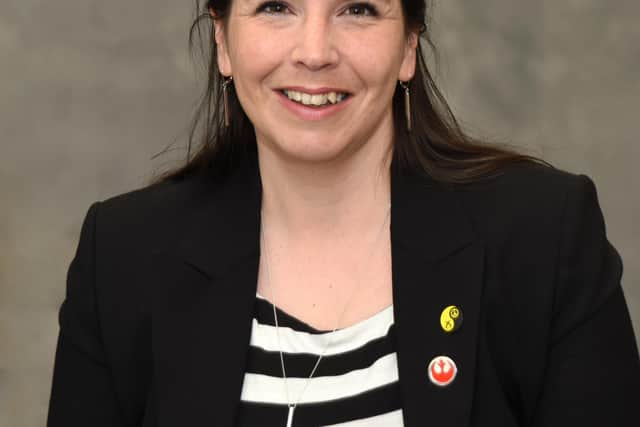 The committee was considering Falkirk Council's annual Standards and Quality Report 2022/2023, which must be signed off by councillors before being passed on to the Scottish Government for final approval and publication. The report contains an overview of the council's achievements over the past year, and targets for the future.
Ms Murtagh, who was Falkirk Council's education spokesperson until she resigned from the SNP group, said she acknowledged it is a positive report that highlights the good work being done across Falkirk schools.
However, the report contains a positive 'green' assessment for "embedding children's rights" – and Ms Murtagh said she was not convinced the evidence is there.
She insisted she did not want to hold up publication but said she also could not approve it without noting her concerns.
As a compromise, she asked a report be brought to a future meeting to outline how "new and existing practices within schools are created, reviewed and assessed in cognisance of the articles of the UNCRC and other relevant human rights legislation, to meet the needs of all children and young people".
Acting head of education, Rhona Jay, said putting the "huge spectrum" of work being done on children's rights into a report would be very difficult and she offered a briefing to members, which would also allow councillors to hear from young people in schools.
She said there is an expectation that school policies would not be decided without consulting pupil councils at a minimum – but Ms Murtagh was not convinced this was enough.
She said: "You shouldn't have to beg for your rights. Those rights are universal, regardless of whether you know you've got them or not or you feel empowered to speak up about them."
Ms Murtagh's amendment was seconded by Labour councillor Euan Stainbank and supported unanimously, although the SNP administration made clear they would have preferred to accept the briefing offered by Ms Jay.