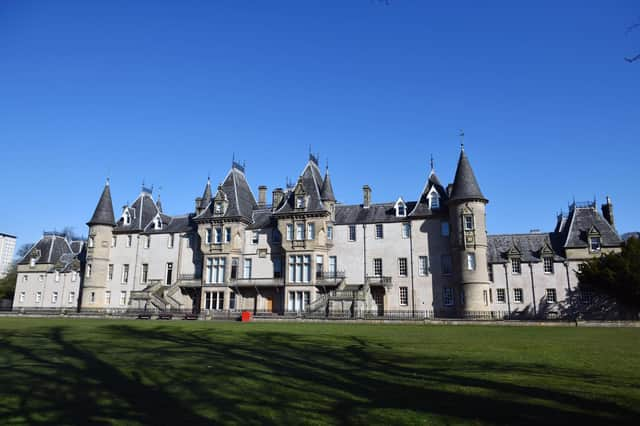 Callendar House is currently run by Falkirk Community Trust on behalf of the local authority
The arms-length organisation, which is responsible for all of the council's leisure, culture and sports, should be back in-house by a target date of April 1 next year.
The motion to make the change was put forward by the SNP minority administration and supported by the Conservative group.
There is little detail in the report and Chief Executive Kenneth Lawrie must now oversee a detailed plan to make it happen.
Council leader Cecil Meiklejohn said the move would allow difficult decisions to be made more democratically.
In particular, she said it would break the cycle of asking the Trust to make savings and them putting forward proposals which were then rejected by councillors.
"By bringing the Trust back in there's the ability to integrate services, create a more streamlined approach and take away the bureacracy," she said.
She added that it would be a year-long process and they would need to engage with staff and trade unions.
The Labour group argued against the change, calling it "irresponsible" as the Trust's charitable status allows it to claim rates relief of over £1 million every year.
It also means that some grants available only to organisations with charitable status will no longer be available.
Labour group leader Robert Bissett said: "It makes no sense in this current climate to be even considering this.
"The people we serve will be absolutely astounded that the council is throwing away £1 million when we are facing budgets cuts of £76m over the next five years and subsequent job losses."
The proposal, however, was seconded by Conservative group leader James Kerr.
He said: "I was not there when the council took the decision to create the Community Trust but those who were say it was done with high hopes.
"It was to be a body that would work closely with the council but was able to access funds the council could not – the best of both worlds.
"There were members who said there would be a loss of democratic control and the Trust would develop its own agenda – they have been proven right."
A Trust spokesperson said: "Falkirk Community Trust is clearly disappointed in this decision at a time when we believe we should be focusing all our efforts on recovery from the pandemic. Despite this uncertainty we will continue to champion and work towards our vision of communities in Falkirk becoming the most creative and active they can possibly be."