Catering staff hit out at Falkirk Council plan for them to clean classrooms
A trade union has hit out at Falkirk Council's plan to demand that school catering staff also clean classrooms during lunch breaks.
Wednesday, 23rd December 2020, 8:00 am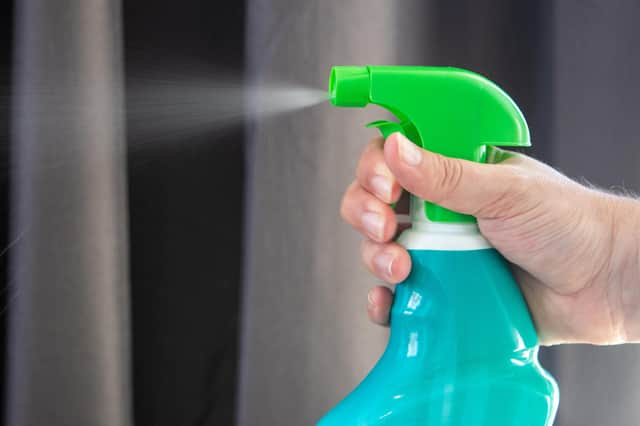 School catering staff also clean classrooms during lunch breaks.
The GMB, which represents hundreds of school staff across the region, says it was not consulted about the change, and is concerned that staff are being asked to do something without proper training.
The union says many of the workers believe the new responsibility will put them even more at risk of catching Covid-19.
David Hume, GMB organiser, said: "Schools' facilities staff have been working on the front line against Covid for the past year and their work deserves to be treated with respect.
"They have been potentially exposing themselves to the virus every day, and this move by Falkirk Council only puts them at more risk.
"Facilities staff are already terrified about catching Covid in the school and bringing it home to their families, so asking staff unnecessarily to walk round schools will only increase this."
The GMB believes that the local authority should be hiring more cleaners instead.
Mr Hume added: "Falkirk Council is once again asking low paid women to bear the brunt of a decade of austerity and cutbacks.
"Rather than ask caterers, who aren't trained in the use of cleaning chemicals, to move around the school potentially exposing themselves to the virus, Falkirk Council should do the right thing and hire more cleaners."
One caterer who wished to be kept anonymous said: "There are so many cases of Covid in schools, I worry everyday I'm going to take it back home to my family.
"I just want to be safe, and asking me to walk round classrooms unnecessarily everyday doesn't do this."
But Falkirk Council denies that the staff are being put in any more danger and says they are only being asked to help if they have time to do it.
A spokesman said: "Our catering staff currently distribute the food grab bags to the classes in primary schools, they have been issued with all appropriate PPE and the corridors are empty when they make the deliveries."And they added: "When the schools return in January, the catering staff have been asked to assist by cleaning desks following lunchtime if they have time available.
"The capacity to clean desks following lunch will be assessed daily and in some cases no cleaning will be able to be undertaken.
"Catering staff normally clean the dining room tables and the cleaning of desks is no different.
"All debris will be removed from the desk and the catering staff will only be required to wipe the desks.
"We work closely with our local trade union representatives especially throughout COVID-19 to ensure the safety of employees and in this case, pupils.
"Matters are changing quickly in response to the pandemic, but we continue to involve our local trade union representatives in changes where we can and meet regularly.
"We would encourage local trade union representatives to continue to use the mechanisms in place locally to deal with these issues."
Thank you for reading this article on our free-to-read website. We're more reliant on your support than ever as the shift in consumer habits brought about by Coronavirus impacts our advertisers.
Please consider purchasing a subscription to our print newspaper to help fund our trusted, fact-checked journalism.