WIN: Hornby train set and tickets to Falkirk Model Railway Exhibition 2023 thanks to Rainbow Railways
Hundreds of people are expected to turn out for the event, one of the most popular annual exhibitions in the Central belt and the event organised by Falkirk Model Railway Club enters its 40th Exhibition.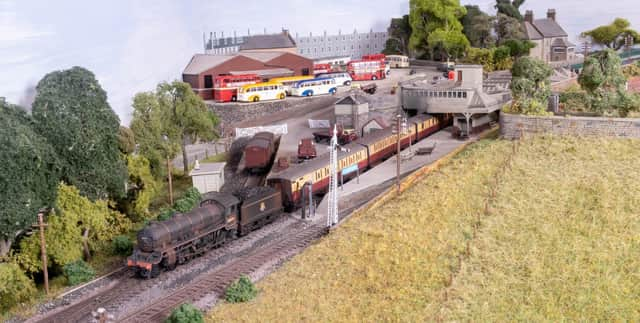 The exhibition will feature over 30 Model Train layouts from across the UK brought into the one venue bringing together railway layouts representing a wide range of scales and eras. From the realms of Harry Potter to trains made from Lego the exhibitions has a vast interesting selection for all visitors.
With the addition of trade and information stands meaning over 60 exhibitors stands will be attending this year's event.
The event returns to the Grangemouth Sports Stadium and opens for its two day run at 10am on Saturday, November 18.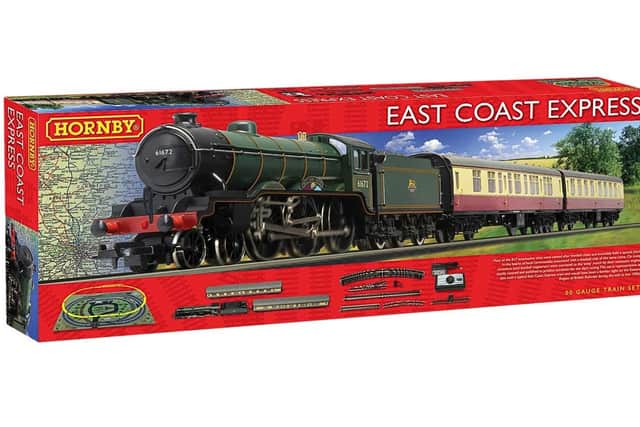 The exhibition is 'supported' by Rainbow Railways – a local Linlithgow based firm, The Junction box from Hexham and Squires Tools from Bognor Regis.
A large number of layouts will be making either their first ever appearance or visiting a Scottish exhibition for the first time. In all, four model layouts are on their first ever outing to a public show.
To assist visitors a vintage bus provided by The Angus Transport Group will operate a shuttle service between Falkirk Grahamston Railway Station and the event at the Grangemouth Sports Stadium. Detailed information on the daily timetable for this service will be published on the Falkirk Model Railways clubs website.
With the modelling hobby seeing a positive increase in demand as people look to develop handcrafting skills over the last few years, come along and enjoy one of the finest events in Model Railway exhibitions in Scotland. Wander into the magical wonderland of our world in miniature.
The event opening times are Saturday, November 18 from 10am – 5pm and Sunday, November 19 from 10am – 4pm. Ticket prices at the Door – Adults - £8, Child - £4 Family - £18 (2+2)
Competition: Rainbow Railways has teamed up with the Falkirk Herald to offer you a chance to win a Hornby train set worth £150 and tickets to the show. Two runner up prizes of a Family show ticket are also on offer. To enter answer the following question and email your answer with the subject Falkirk Herald competition to [email protected]. Deadline for entries is 6pm on Friday, November 17, 2023. Usual terms and conditions apply.
Question: Where is the Falkirk Model Railways show being held this year?