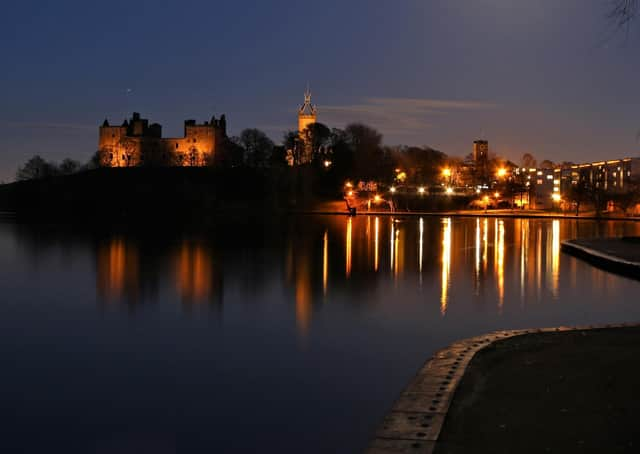 Linlithgow Loch and Palace taken by William Chalmers of Shieldhill, November 2019.
The land at Lady Park is owned by a Trust and currently tenanted by a farmer who uses it for grazing.
In October last year the council won planning permission to create a new footpath along the lower part of the field to enhance the route around the loch.
The controversial plan was criticised by neighbours, and the farmer because the path cuts away from the lochside into the field and renders the land unusable for grazing livestock.
Changes to the design saw the original width of the path- almost 10ft, reduced to just over 6 ft, or 2m. The 2m is the minimum required to be adopted for maintenance by the council. Additional planting of hedges and shrubbery as well as stock proof fencing has not assuaged critics though.
Principal Planner Chris Alcorn told the Environment Policy Development and Scrutiny Panel that Property Services were engaged in a compulsory purchase order to buy the land.
Mr Alcorn told the meeting: "It is safe to say the farmer wasn't happy at all. The field is used quite intensively for grazing sheep.
"The belief is that losing the lower 5m (16ft) strip would make it unusable.
"There would be a reduction in the field but not significant."
A report to committee concluded: "As of August 2020, a negotiated acquisition has not been forthcoming to date. Property Services are currently pursuing acquisition including by Compulsory Purchase Order if required."