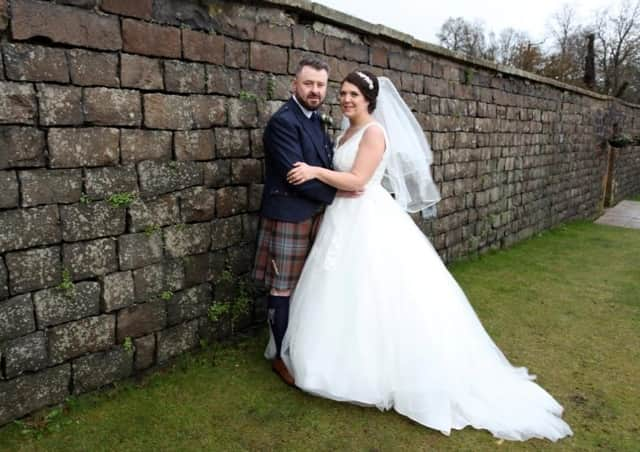 Justine Davidson and Gordon Grant were married on February 21, 2020 at Norton House Hotel.
THE DETAILS: Justine Davidson (43) is a business analyst, while Gordon Grant (46) is a civil servant. The couple live in Grangemouth.

HOW THEY MET: They met online ten years ago.

THE PROPOSAL: Justine and Gordon went to Orocco Pier for their first date. After the birth of their daughter Ava in 2015, when she just six weeks old, he said he wanted to take them out for breakfast. 
They ended up at Orocco Pier where Gordon surprised Justine by proposing.

THE WEDDING: The couple were married at Norton House Hotel in Edinburgh on February 21, 2020. They were joined by 30 close family and friends during the day and an additional 70 guests at night.

THE WEDDING PARTY: Carrie Leask was Justine's bridesmaid, while Richard Hannah was Gordon's best man. The couple's daughter Ava was flower girl.

THE HONEYMOON: The newly weds spent four nights at Crieff Hydro with their little girl.

THANKS: Gordon and Justine would like to thank their friends and family for being with them and making their day perfect.