Wedding of the week: Falkirk couple Mandie Stevenson and Ross Malcolm
Mandie Stevenson (30) is currently not working due to ill health, while Ross Malcolm (28), is an instrument technician offshore for Ithica. The couple live in Falkirk.
Friday, 14th February 2020, 7:11 am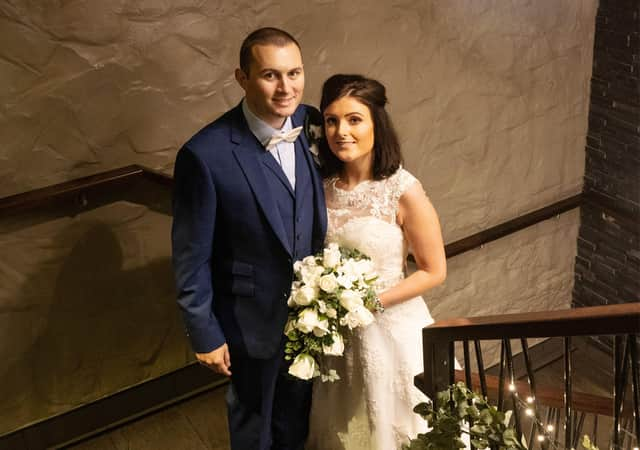 Mandie Stevenson and Ross Malcolm were married on January 11, 2020. Pic: Emma Gray
HOW THEY MET: The pair met in the local pub in Falkirk, the North Star, whilst watching Ross Fairweather singing an acoustic set.
THE PROPOSAL: Ross got down on one knee in a restaurant when they were on holiday in Nice, France.
THE WEDDING: Mandie and Ross got married at Orocco Pier in South Queensferry on January 11, 2020. They were joined by 31 guests during the day and a further 40 at night.

THE WEDDING PARTY: Mandie's sister, Nicola Stevenson was her Maid of Honour. Best man was Alan Malcolm, Ross' dad. Mandie's nephew Noah was page boy.
THE HONEYMOON: The couple are going to the Dominican Republic later this year.
THANKS: Mandie and Ross would like to give a big thanks to Laura and Cameron at Orocco Pier and all the other staff – they were fabulous. Thanks to photographer Emma Gray who made their day by capturing the most special pictures. Thanks to Laura Stevenson and Lisa Cockburn for making the couple's gorgeous and personal cake and to all their family and friends who celebrated with them on the day.