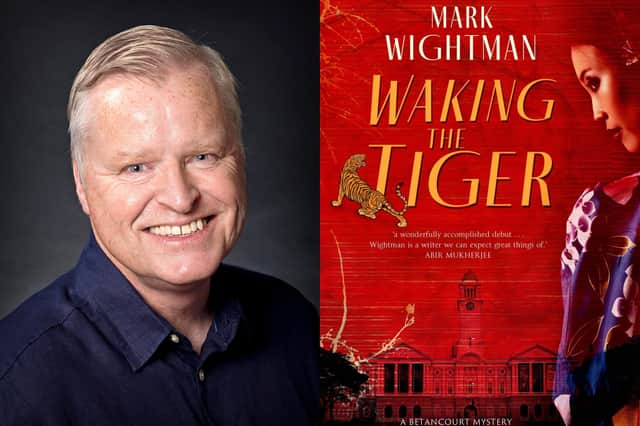 Linlithgow-based author Mark Wightman has released his debut historical crime fiction novel, Waking the Tiger.
Mark Wightman's book is called Waking the Tiger and is the first in a potential series set in pre-Second World War Singapore, published by Hobeck Books.
Hobeck Books co-director Adrian Hobart said: "Waking the Tiger had us gripped from the opening sentence. Mark is a brilliant author. Mark's talent lies in painting with words a sense of place, including the sights, smells and tastes of the pre-World War Two Singapore."
The publication of the novel is the culmination of a life-long dream for Mark who after being born in Edinburgh, grew up in the Far East, first in Hong Kong and then in Singapore.
Mark said: "I'm delighted Waking the Tiger has found such a great home with Hobeck Books. It was hugely important to me that the book was placed with a publisher who shared my vision and ambition, and Rebecca and Adrian have bowled me over with their enthusiasm and passion from the very start. I feel privileged to be working with them and I'm looking forward to the future."
A graduate of the Crime Fiction Masters course in Crime Fiction Writing at the University of East Anglia, Mark was inspired to write Waking the Tiger thanks to his childhood experiences in the Far East.