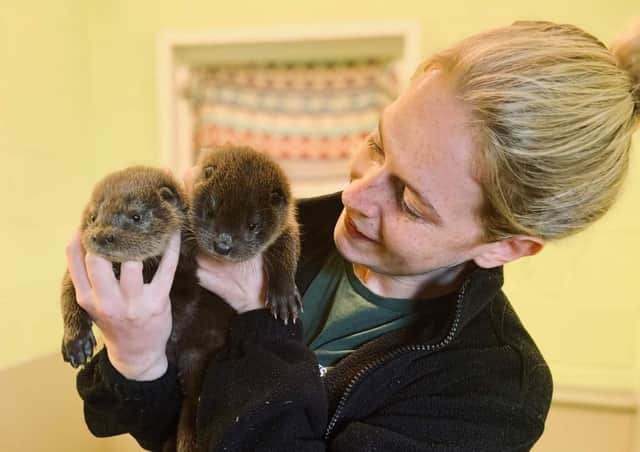 The Scottish SPCA has launched its new appeal
Over lockdown, the Scottish SPCA successfully rehabilitated over 700 wild animals at their National Wildlife Rescue Centre and released them back in to the wild where they belong.
The involvement of the Scottish SPCA can be the difference between life or death for animals like Al and Ness, two baby otters who were found alone without their mother.
Wildlife operations manager, Anna Keen said: "Al, the male otter, and Ness, the female cub, were both found in Alness.
"The cubs were found just one minute's walk apart from each other and were the same age and weight, suggesting they are siblings. We think that sadly something must have happened to their mum as they were approaching members of the public and crying.
"Al and Ness only weighed 850g and 870g, and as the cubs were so small, a member of our team took them home and hand reared them for nearly two weeks as they couldn't eat independently.
"At this age, baby otters are still dependent on their mothers for food, so it's unlikely they would have survived if they hadn't been found.
"Al and Ness are now doing well, gaining weight and getting stronger every day.
"We really hope people will sign up to take part in Go Wild for Wildlife so we can continue the work we do saving animals like Al and Ness for many years to come."
To find out more about Go Wild for Wildlife, visit scottishspca.org/GoWild.