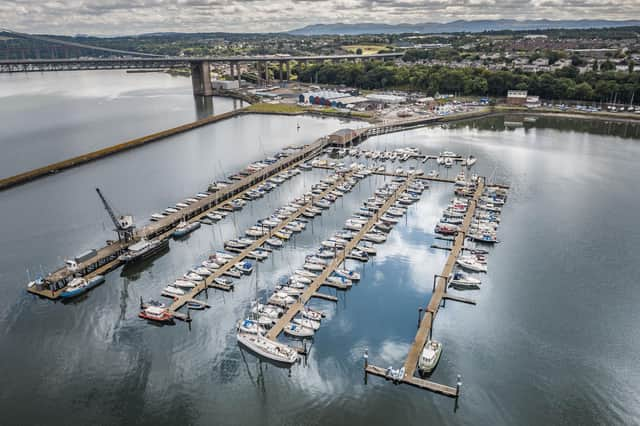 Walkers crossing the Queensferry Crossing, South Queensferry. Aerial photo from drone camera. Credit: Sail Scotland / Airborne Lens)
The video guides offer an impressive bird's-eye view of the approach to each destination, with drone footage showcasing sweeping backdrops of Scotland's world-class sailing grounds, dramatic coastal landscapes, and extraordinary islands.
Pop-up text introduces the destination and standout features in the surrounding landscapes, before identifying key boating facilities and showing the proximity of local amenities.