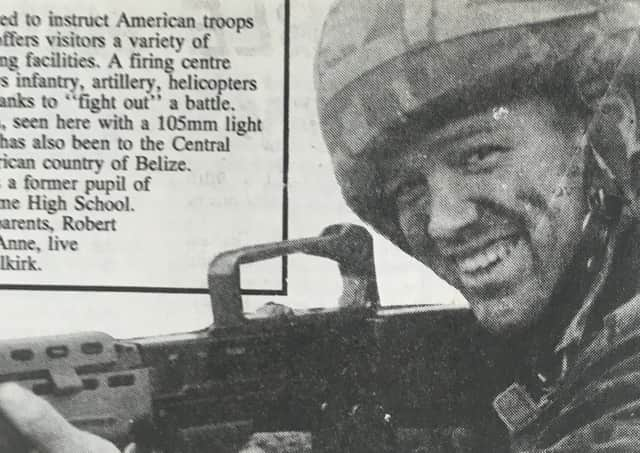 Currently serving in Fort Lewis, Seattle, is 23 year old Falkirk man Colin Mackay, a gunner with the 19th Field Regiment, Royal Artillery.
Land surrounding Washington State's Fort Lewis has been specially adapted to instruct American troops and offers visitors a variety of training facilities.
A firing centre allows infantry, artillery, helicopters and tanks to ''fight out'' a battle.
Colin has also been to the Central American country of Belize. He is a former pupil of Graeme High School.