Retro Nostalgia 1990: No drama as TV star opens care home
It is not every day a five year old gets to meet a television star and little Stephanie Fivey looks just a little overawed.
Saturday, 7th March 2020, 10:29 am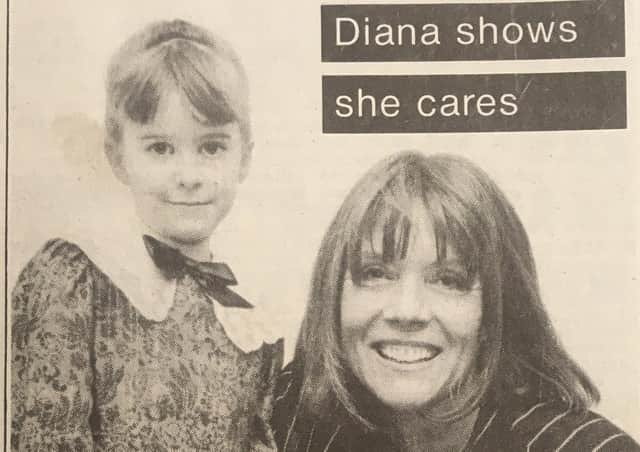 Stephanie, who lives at 25 Callendar Drive, Larbert, was the lovely young lady chosen to present a basket of flowers to television's famous ''Avengers'' girl Diana Rigg when the actress opened the new Airthrey Care Nursing Home in Airth at the weekend.
Diana, still earning rave reviews for her triumph in the recent TV drama serial ''Mother Love'' will forever be remembered as the leather-clad Emma Peel in ''The Avengers'' but she showed her real life self at Airthrey Home, a charming guest who took a genuine interest in the home, its owners and the residents.
Airthrey Care Home is the first single storey accommodation of its kind in the area.
John Nicol Jarvie commented: ''I feel that we have achieved something very special.''
The home has been created thanks to John Nicol Jarvie and his wife, Norma, and Allan and Catherine Hendry.
Matron Marion Fivey said: ''We will be looking at all aspects of caring.''