Retro Nostalgia 1987: Busker hit right note with shoppers
Music man Stan Hooker has struck a chord with Falkirk Bairns.
Friday, 14th February 2020, 5:44 pm
Updated
Friday, 14th February 2020, 5:52 pm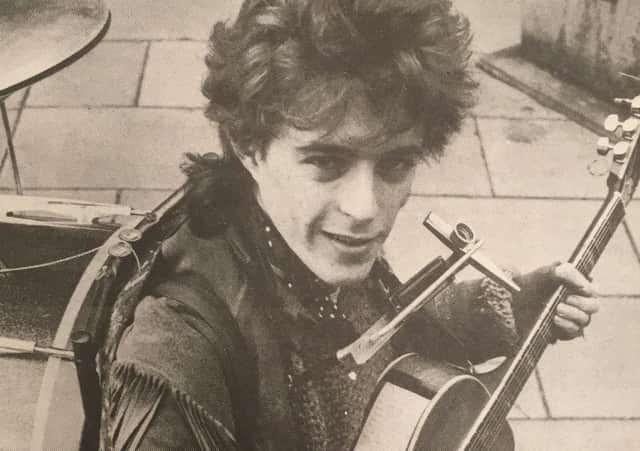 Stan, who began busking in Falkirk two weeks ago, has been entertaining weary shoppers in Newmarket Street outside the Falkirk Herald office.
''My music's middle of the road which is quite appropriate for someone who stands in the street and sings,'' quipped 21-year-old Stan.
''I picked Falkirk at random in the hope I could make some money and the response so far has been excellent.
''I hope to make this a regular venue.
''People have asked me for requests and then thrown coins in my guitar case.
''It's great fun but I had to tell a lady that I don't 
do Sydney Devine numbers.''