Retro News 1990: Dance instructor's big break!
Irene Langlands has been responsible for giving scores of talented youngsters their big break.
Saturday, 7th March 2020, 4:46 pm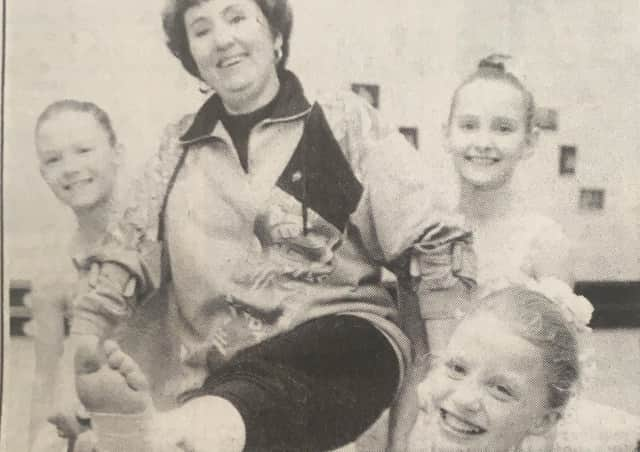 But now the energetic dance teacher has had to cope with a break of her own!
Irene – the woman behind the spectacular routines in Falkirk Children's Theatre pantos – broke her ankle as she demonstrated a step to pupils at her Stenhouse School of Dancing.
''I was doing an Italian gypsy dance called the Tarantella.
''As I demonstrated a step for the youngsters I jumped in the air and landed on a small electric fire and broke my ankle!''
Irene has still been able to keep an eye out on her pupils' progress but failed to get a ticket to see three of her pupils dance for Prince Philip at the Theatre Royal in Glasgow.