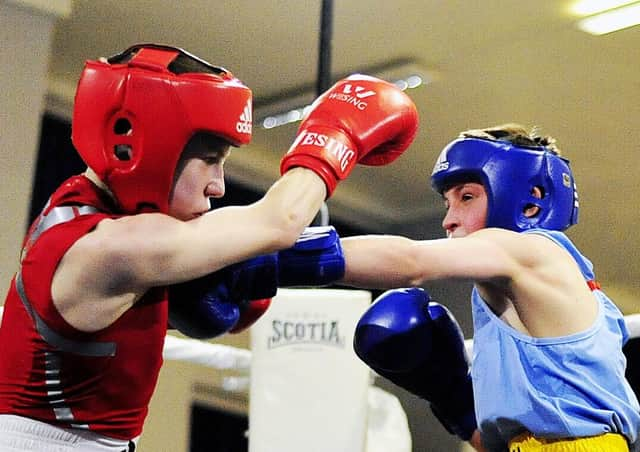 Stirling-based Forth Electrical Services (FES) has agreed to pump £40,000 into the sport over the next five years.
The deal has been welcomed by Camelon Mariners ABC, the organisers of this year's national finals which will be held at Grangemouth on Thursday, March 24.
The club had been promised £5000 in sponsorship from brewers Skol but the company pulled out of the deal in November and the Camelon club has been looking for someone else to fill the financial gap.
Mariners ABC secretary Bill Abercrombie said: ''The deal we have achieved with FES is for more money and for a longer period than the one with Skol. I'm delighted with it. It ensures the finals will remain at Grangemouth for the next five years and is an excellent package.''
The deal was agreed between FES chairman Duncan Fletcher, Frank Hendry of the Scottish Amateur Boxing Association and the Mariners ABC and approved by SABA Council.