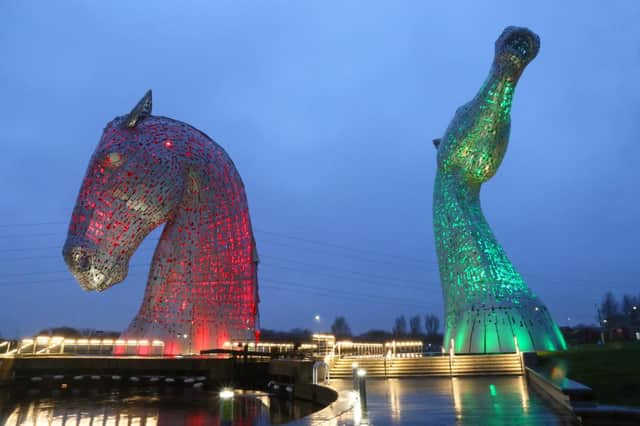 The Kelpies lit up in green and red to mark Christmas 2021.
The Keplies were lit up in green and red to signify the recent Christmas period, making them even more photogenic. The photo was submitted by Charles Colliar from Grangemouth.
He said: "Find attached a photo of the Kelpies lit up in Christmas colours."
The 30-metre-high horse-head sculptures are located between Falkirk and Grangemouth.
If you have any photographs that you would like to see in our newspaper and on our website, please send jpeg files of the photo(s) to our reporter Kevin Quinn. Email: [email protected]