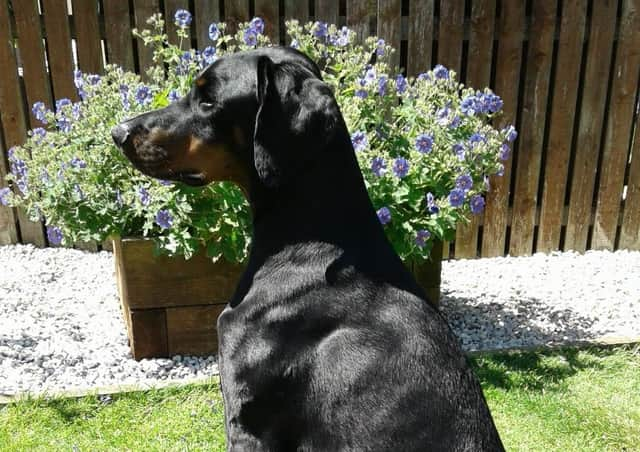 Six year old Reno
Six-year-old Dobermann Reno lives with owners Daniel and Laura Roberts.
His favourite toys are his soft teddies which he carries round the house all the time.
He loves being petted and will nudge you if you stop!
He enjoys walks in Devilla Forest and down by the River Carron where there are plenty of other dogs to meet.
Laura said: "He really is just a gentle giant."