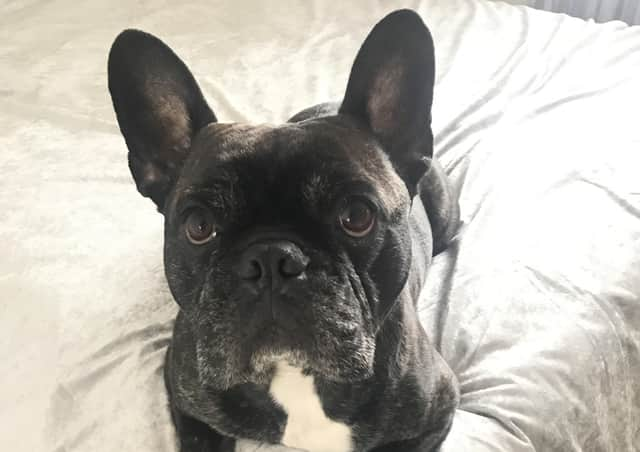 Rocco
Four year old Rocco is a brindle and white French Bulldog.
He lives with his owner Denise Robertson in Kinnaird, Larbert.
Rocco loves his walks like most dogs, but his favourite thing to do is going on a journey in the car.
Denise said: "Rocco is incredibly special to me. He is a very content dog, and never leaves my side.
"He is laid back and can usually be found watching me cook in the kitchen, or lying sleeping on the sofa next to me.
"He's very intelligent and if I say "get your rope", he will go get his rope toy to play with.
"He often goes into his toy box and takes toys out to play with all by himself.
"I love Rocco so much, and anyone who knows me knows this too!"