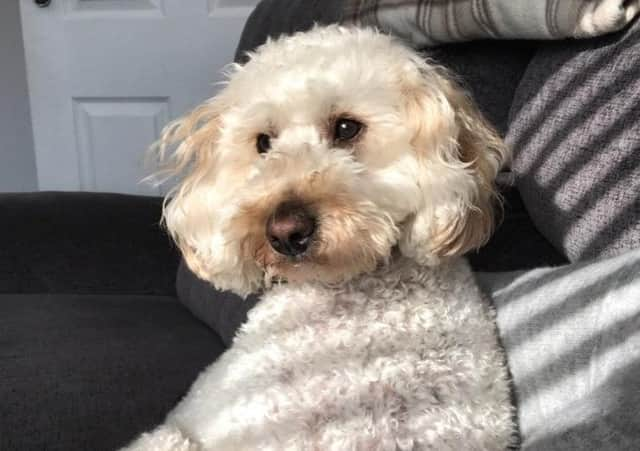 Hugo
Hugo is a cockapoo who will be two in August.
He lives in High Bonnybridge with owners Kerri and Robert Graham and new little brother Roarie who was born on April 9.
He is a very smiley and hyper boy and loves to play fetch with his ball.
He always has his tail wagging and his happy to get a clap from anyone who will pay him attention
Hugo also loves long walks and relaxing in the sun.