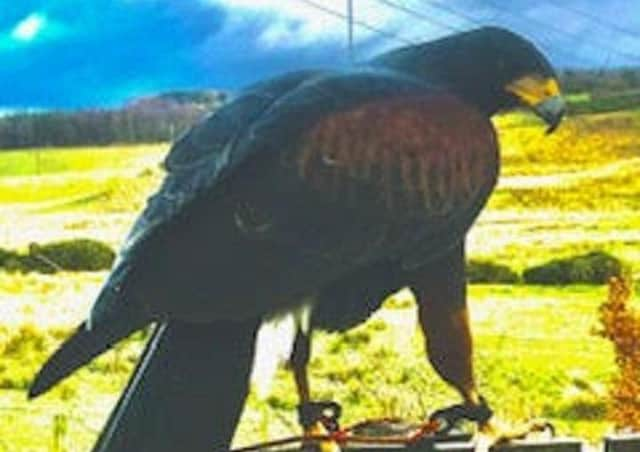 Effie
Effie is a one year old Harris Hawk who lives in Falkirk with her owner Billy McPherson.
She is one of a team of birds Billy has, who are all working members of a bird control team as well as loved pets in their down time.
Effie is very playful and good natured and loves having her bath in the garden and soaring above the farm where she lives on her days off.