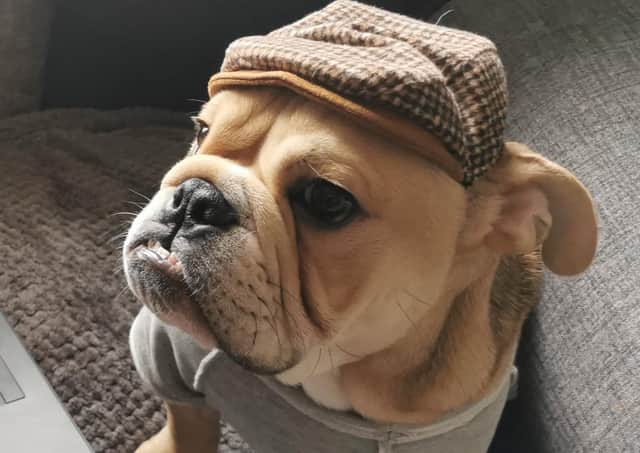 Rodney
Rodney is a six month old English bulldog.
He lives in Carronshore with his owner Jenni Alexander, her partner Robbie and their twin daughters Abbie and Lucie.
Rodney is very lazy and loves sleeping all day. He loves to find a comfy spot to sleep.
He loves visitors and gets really excited about seeing people.
He's really nosey too, spending most of his time awake sitting at the window watching what's happening outside. He loves to play in the garden with Abbie and Lucie too.
Jenni said: "He's special to us because he loves to cuddle and shows us so much love so it's hard not to love him!"