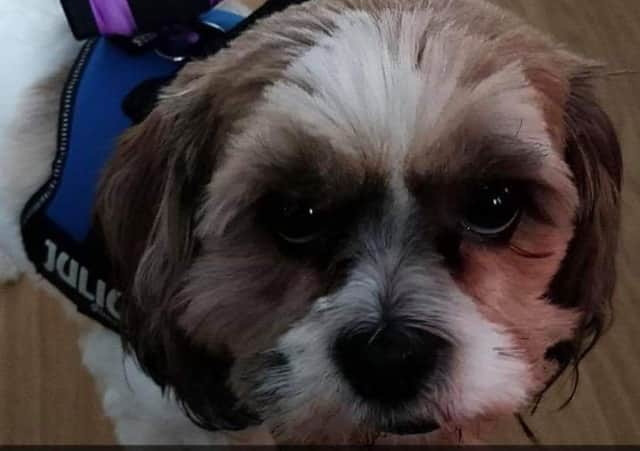 Benji
When he was born, Benji was unable to breathe due to birthing complications but Arran's brother's girlfriend saved his life.
Due to these events, Benji was given the Kennel Club name Sir Benjamin, true survivor.
Benji now spends his days running riot around the house, dragging every toy out the toy box.
He takes big naps on his claimed spot on the couch and throws back a bit of sass when he's told he can't get his own way.
Arran said: "Benji isn't just our dog, he's my best friend."
And recently he helped Arran with what he's described as "one of the most nerve racking experiences of my life" – proposing to Zoe.
Arran said: "We have always joked about how the dog is our child and how he would be the ring bearer at our wedding so I thought I'd test how we would go about doing this.
"The end result was tying a bow to his harness with the ring attached to it and when Zoe came home he would rush up as per usual and present her with the ring and I would be just behind him.
"I couldn't ask for a better dog or a better friend. We're the luckiest family to be ever."