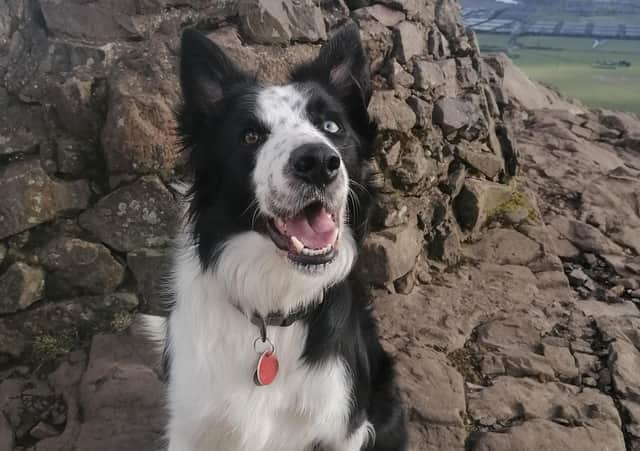 Spock
Two year old Border Collie Spock is always full of energy and loves his walks and playing ball.
In fact he loves playing so much he throws his tennis ball at anyone who passes the house, as most people who pass throw it back over the fence for him.
He lives in Cowie with owners Steven and Meghan Ballantyne.
Spock also works for the Trossachs Search and Rescue Team as an urban search dog.
He's trained to search any area but specialises in searching buildings and rubble piles.