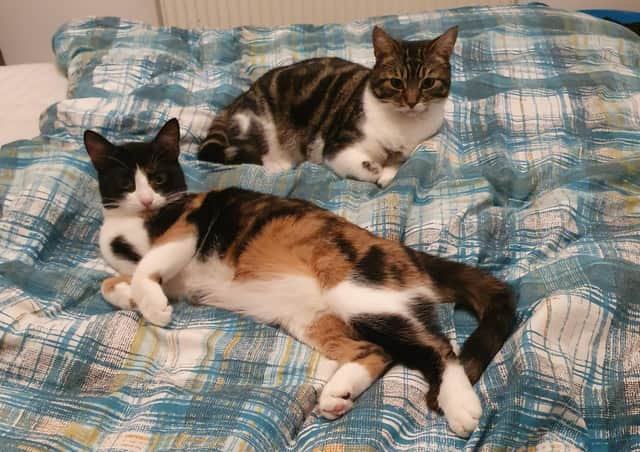 Aegon (top) and Aerith
Aegon and his sister Aerith live with owner Lorraine Graham and her partner, Dee, in Falkirk.
The one year old cats are both affectionate in their own ways and like to talk away all day.
Aegon is pretty laid back, he loves to snuggle up on the couch all day watching TV and playing with his sister.
Aerith is also laid back but the more outgoing of the two.
She loves to snuggle on the odd occasion, chase the birds from the kitchen window and loves to bring Dee the tea towel as a hunting gift while being very vocal.
They both love to play with rolled up receipts instead of normal toys and their favourite thing to do is give a paw when you say touch as they know it's treat time.
Lorraine said: "There's never a dull moment with them both. They are the sweetest cats I've ever met and wouldn't change that for anything else."