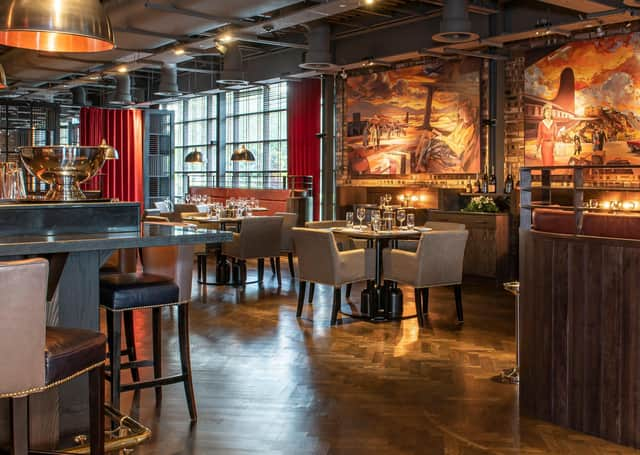 The new look Dakota Grill at South Queensferry.
And the Grill restaurant at the Dakota has undergone an extensive transformation during the lockdown period.
The refurbishment saw the hotel open up the Grill space, incorporating booth and at-bar-dining.
The redesign concept has been created by Brookes by Design Limited and features bold and beautiful artwork against muted tones of luxe décor, in "true Dakota style" according to management.
The new look Grill welcomes diners to enjoy a menu combining much loved Dakota Classics such as Fruits of the Sea and Chateaubriand with new relaxed light bites including Spiced Lamb Flatbreads and Chicken Gyozas, all complimented by an extensive cocktail and wine list.
Dakota Edinburgh's hotel manager, Derek Paterson said: "We are continuing to enhance and invest in Dakota Edinburgh, to ensure we are offering guests an unparalleled dining experience in South Queensferry.
"Dakota Edinburgh focuses on providing an outstanding experience and service for guests and the Grill gives us another chance to showcase what Dakota is all about."
Situated in Ferrymuir South Queensferry, Dakota Edinburgh opened in 2007.
The name Dakota was inspired by the aircraft, which transformed the face of air travel by making stylish travel and impeccable service available to all.